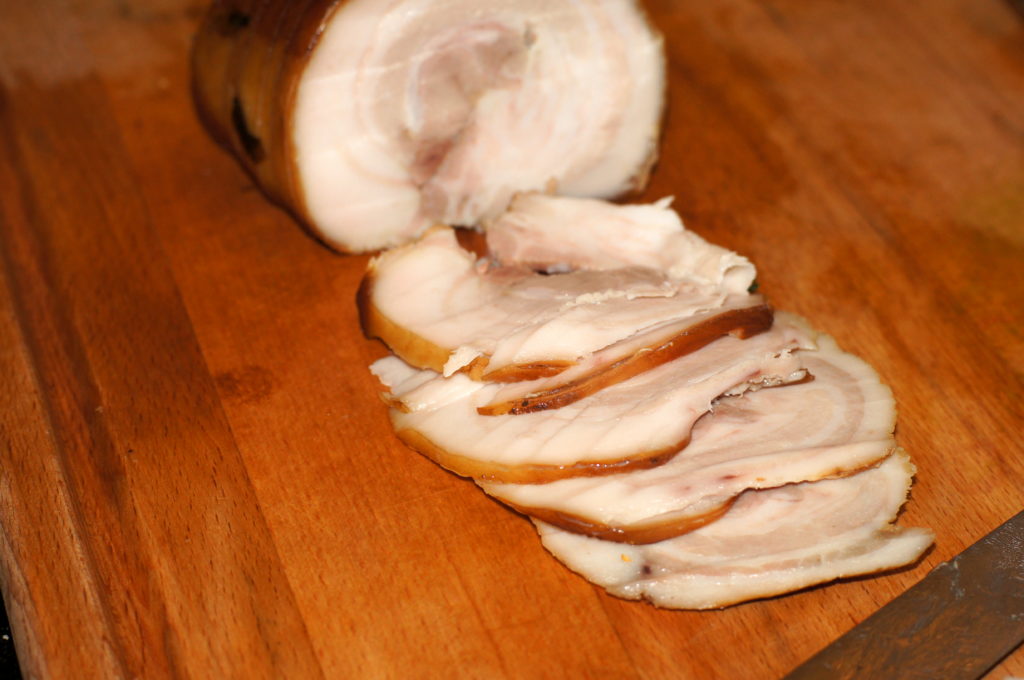 Thinly Sliced Chashu (Marinated Braised Pork Belly)
Chashu—slow-braised marinated pork belly—is a much-loved ramen topping. The glistening pork is used in many styles of ramen and is often served thinly sliced, floating near the top of bowl. Today I'm going to show you how to make chashu.
Ramen is a slow art. Making a bowl of ramen can be a multi-day affair—the stock alone can take days. It takes time to develop the flavors from each of the ingredients. If you're in Japan, you can let the experts do the work and grab a quick meal at a ramen shop; however, if you're in America and aren't lucky enough to have a quality ramen restaurant near you, then you might want to invest the time and energy to make it yourself. Plus, it's fun learning how dishes are made and cooking them at home (at least, I think so)!