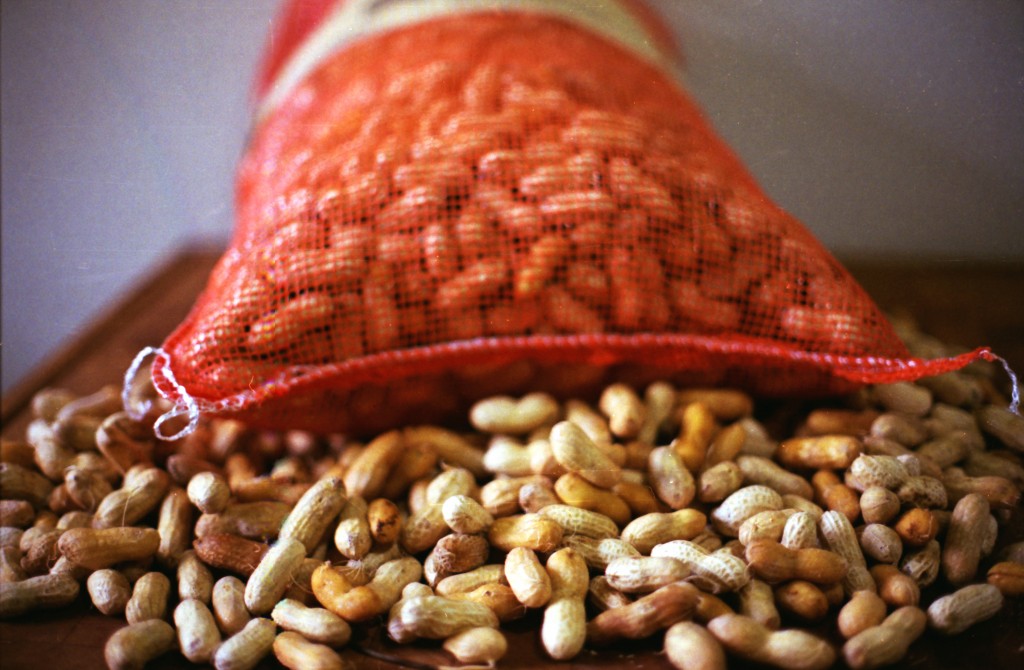 Green Peanuts Used to Make Boiled Peanuts
Boiled peanuts remind me of my childhood and are forever linked in my mind with the beach. One of my favorite childhood treats was riding with my father to Pensacola Beach in "Old Blue"—a Chevy pickup—while listening to rock 'n' roll and eating boiled peanuts from a roadside stand. They were always sold piping hot, but that never stopped us from scarfing them down.
I think that there's something inherently satisfying about boiled peanuts. Maybe it's their association with my childhood. Maybe they remind me of the South. But it's probably due in large part to their delicious taste! They're salty, juicy, tender, and delicious. What's not to love?
Boiled peanuts are definitely regional, much like sweet tea, so if you're not from the South, you might be wondering what a boiled peanut is. It's a raw peanut that has been cooked in brine for several hours until soft and tender. They're eaten as a snack and are oftentimes sold along rural highways and at events. My family always serves them at our annual reunion.
Eating Boiled Peanuts with My Grandfather at the Beach
To understand how to make boiled peanuts, you must first understand the different types of peanuts.
Peanut Breakdown:
Roasted peanuts – Raw peanuts that have been baked in the oven until dry and crunchy. These are the peanuts that most people are probably familiar with. Roasted peanuts are often served as a snack, with or without the shell. They can also be made into peanut butter. Roasted peanuts CANNOT, however, be used to make boiled peanuts.
Green raw peanuts – Freshly harvested peanuts that contain 35 to 50 percent moisture content. Green peanuts are perishable and must be refrigerated upon receipt. Like most fresh produce, you want to use them fairly quickly for optimal flavor and freshness. These are the best type of peanuts to use for making boiled peanuts. However, they are usually only available between August and October.
Dry raw peanuts – Peanuts that have been dried to a 10 percent moisture content to facilitate storage and shipping. These can also be used to make boiled peanuts, but they take longer to cook because they aren't as moist.
Where to Buy Peanuts for Boiling
When living in North Florida, Corey and I used to buy green peanuts from the grocery store in the fall (you could also look at farmers' markets). Every fall, we'd eagerly wait the arrival of fresh green peanuts. Fall doesn't officially begin for us until we've made a pot of boiled peanuts.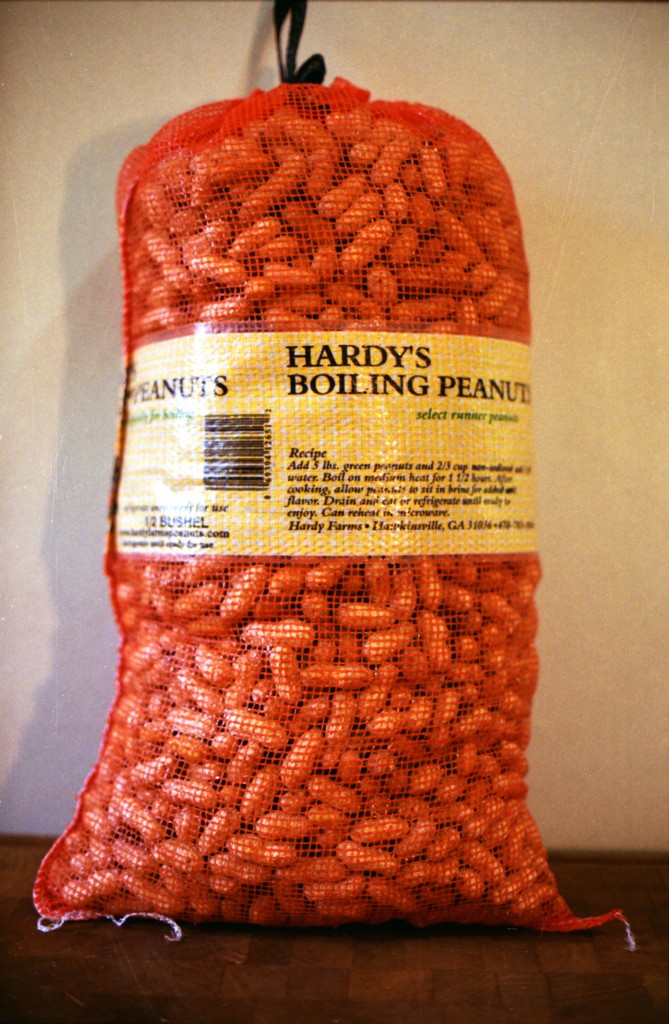 Hardy Farms Boiling Peanuts, Half Bushel
Now that we live in Chicago, we've started ordering green peanuts online from Hardy Farms—a peanut farm in Georgia. We typically order a half bushel of green jumbo peanuts ($28.00 + $10.39 shipping; note that this is quite a large quantity of peanuts—they also offer smaller sizes). It's a happy day when the delivery man shows up with our bag of peanuts.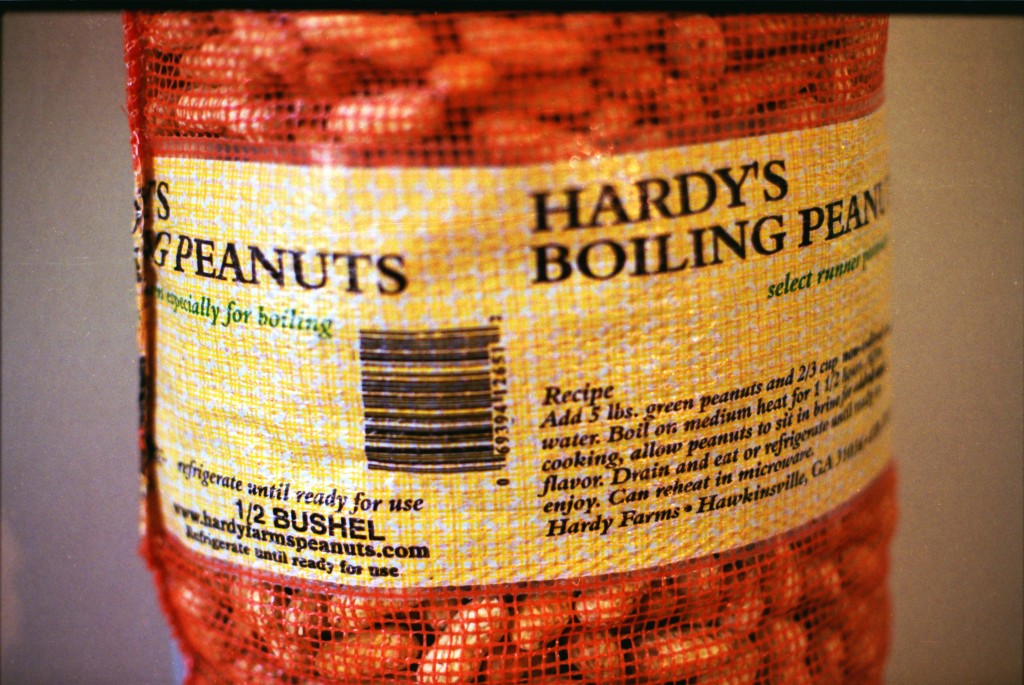 Hardy's Boiled Peanuts Recipe (Though I Have My Own – See Below)
If it's no longer peanut season (August – October), you will need to buy dry raw peanuts. You can buy them at some grocery stores or online here.
Lastly, if you want to eat boiled peanuts but don't want to cook them yourself, you can buy them in cans at grocery stores, at roadside stands in certain parts of the country, or online. Note: I haven't tried the canned variety, so I'm not sure how they compare to the real McCoy. If you have, let me know in the comments.
How to Make Boiled Peanuts
Boiled peanuts are easy to make and only require 3 ingredients: green or raw peanuts, water, and salt. Since water plays such a prominent role in making boiled peanuts, I recommend using filtered water for a better taste.
Sort through the peanuts and remove any with cracked shells, discoloration, or molding. Rinse the remaining peanuts thoroughly to remove any dirt.
Place the peanuts in a large stockpot. Fill the pot with enough water to cover the peanuts by at least 2 inches (the peanuts will float; you can press down on them gently to judge the water level). Allow the peanuts to soak for 30 minutes.
Add salt to the pot; the amount to add varies according to individual taste. I typically use about 1 cup of salt for every gallon of water. When the peanuts are almost finished, taste one and see if you need to add more salt. Do not do this when you first start cooking the boiled peanuts, as it takes time for the salt water to saturate the peanuts.
Boil the peanuts, covered, adding more water as needed. Again, how long you boil them depends on personal preference and the type of peanut used (as well as the size – jumbo or regular). For green peanuts, you can start tasting for doneness after 2 hours, though I like to boil them for at least 4 or 5. For dry raw peanuts, the cook time is much longer. I would begin tasting for doneness after 8 hours. Once the desired level of tenderness is reached, turn off the heat.
You can then drain the peanuts and eat them or store them in the fridge or freezer (boiled peanuts freeze well). You can also allow the boiled peanuts to continue soaking in the brine to increase the flavor (and saltiness).
Now that you know about boiled peanuts, it's time to get boiling and enjoy this classic Southern snack! Boiled peanuts pair well with sweet tea or a cold Coke. Enjoy!
I used this source when researching peanut types: Green Peanuts versus Dried Peanuts
If you enjoyed reading this post, like my Facebook page and subscribe to my blog. That way, you'll never miss a post!