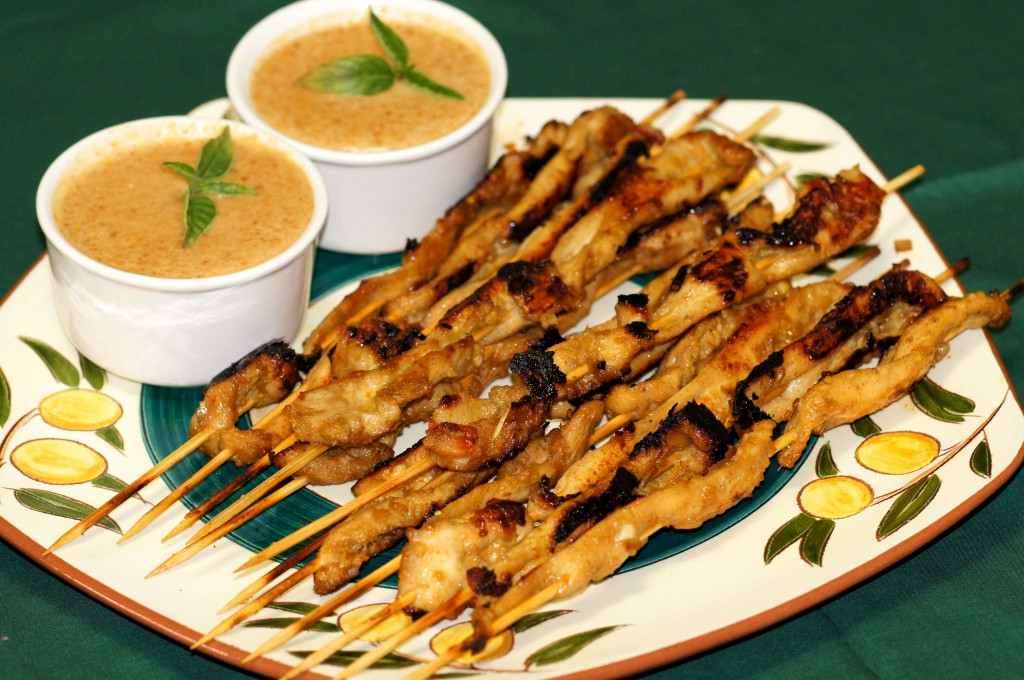 Thai Chicken Satay with Peanut Sauce
Thai chicken satay is one of my absolute favorites! After grilling or broiling these strips of well-marinated chicken, the resulting dish is smoky, moist, and delicious. The peanut sauce only adds another dimension to this complex and satisfying meal.
The key to great Thai chicken satay is marinating the meat for several hours using a sweet, salty, and spicy marinade. (Spicy in the sense of flavorful, not hot.)
The marinade consists of lemongrass, shallots, garlic, red chilies, ginger, turmeric, coriander, cumin, soy and fish sauces, brown sugar, and vegetable oil. This is quite the panoply of ingredients, but trust me, the result is worth it!