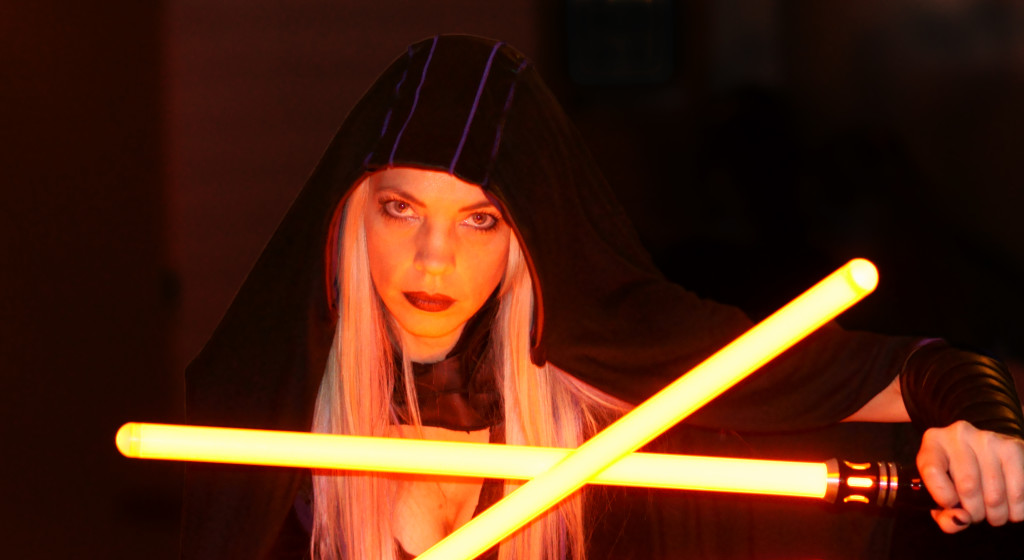 Female Jedi Cosplayer at Dragon Con 2015 with Lightsabers
Every Labor Day weekend, Atlanta hosts Dragon Con—one of the largest fantasy and science fiction conventions drawing over 60,000 attendees. One of the coolest things about Dragon Con are the cosplayers, people who dress up in costumes and represent characters, often inspired from tv shows, movies, video games, manga, comic books, or their own imagination.
Some of the most spectacular and elaborate costumes can be seen at the Dragon Con Masquerade Costume Contest. There's a children division, as well as an adult competition, and a master's category (for contestants who have previously won "Best in Show"). The costumes featured often take months to make and show true craftsmanship, dedication, and passion. In addition, to the awe-inspiring costumes, the contestants are also judged for their performance on stage. This is a fun show and a true highlight of Dragon Con!