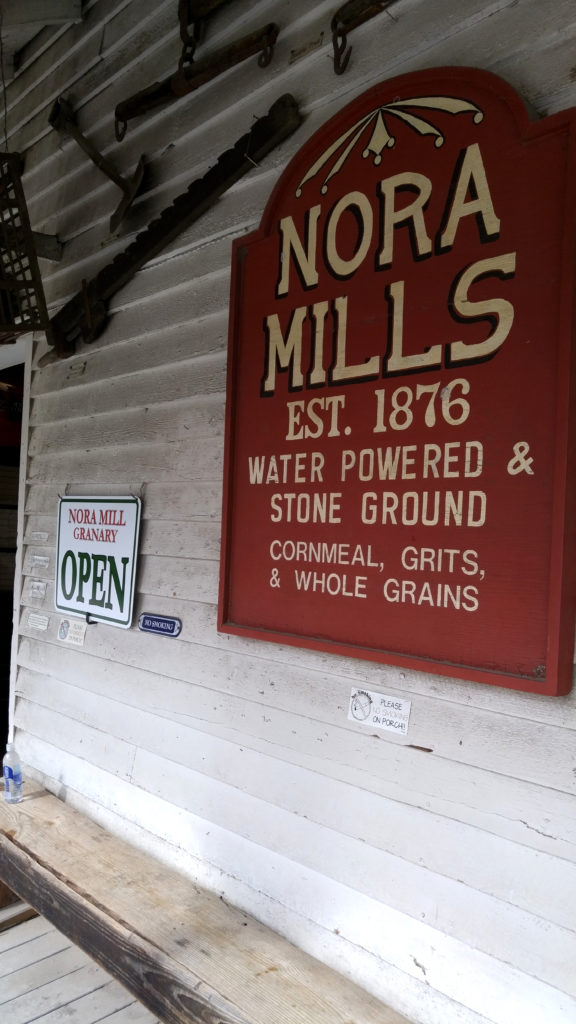 Nora Mill Granary Storefront
Grits are a Southern classic, made from ground corn kernels and simmered until they get thick and creamy. While usually served for breakfast, grits can also be presented as a side dish, or as part of a main course for lunch or dinner (for example, in shrimp and grits).
The most flavorful grits—way better than instant grits—are stone-ground grits. I was first introduced to stone-ground grits in college when my mother-in-law sent me a bag. My husband and I weren't big grit eaters at the time; we had mostly eaten instant grits while backpacking, so we imagined grits as more or less a bland texture or base.