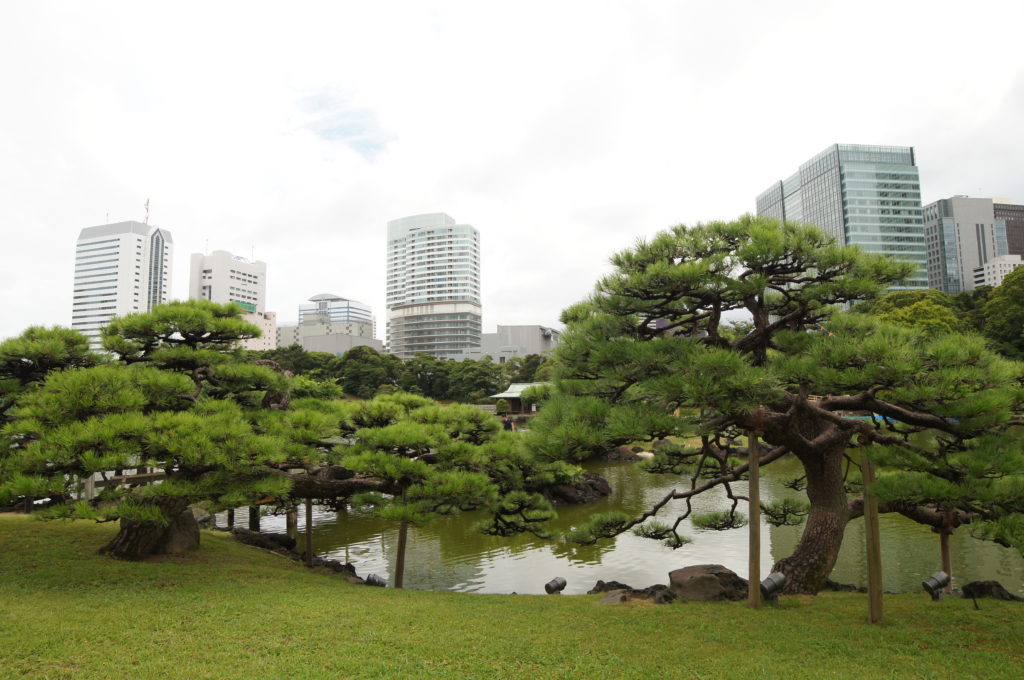 Hama-Rikyu Gardens – Where the Past and Present Collide
Corey and I recently went on an amazing trip to Japan. In my next few posts, I will be writing about our travels and the many wonderful experiences we had there, including all the tasty food we ate (I'll be sharing recipes too). I hope you enjoy reading about our adventures and that these posts provide insight into the wonders of Japan.
Hama-Rikyu gardens provide a glimpse into the past through its Edo-style landscaping and architecture. It's located near Tsukiji Market in the Chūō ward, a heavily trafficked commercial and shopping district in central Tokyo, and it fronts on Tokyo Bay.