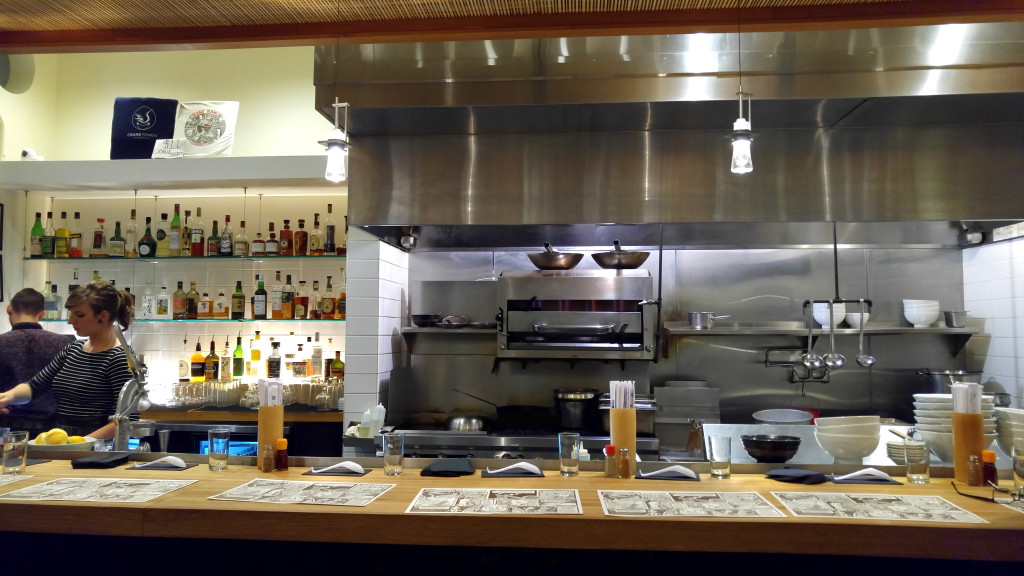 Interior of Crane Ramen Restaurant in Gainesville, FL
When my mother called and told me that Crane Ramen—the first ramen restaurant in Gainesville, Florida—had opened, I decided to check it out. It's hard to find a ramen restaurant outside the big cities, though with the increasing popularity of ramen, that may change. I've been spoiled by all the ramen joints in Chicago (Santouka being my favorite) and Atlanta, so it was exciting to see one open in my little hometown.
Crane Ramen's Atmosphere and Setting
Crane Ramen features a vibrant, modern interior with an open kitchen, illustrated placemats showing how to eat ramen (the secret is to slurp and slurp quickly!), and ceiling banners featuring the restaurant's logo—a crane stretched proudly over an empty stack of bowls. This may be a reference to longevity, as cranes are fabled to live 1,000 years in Japan, and noodles symbolize longevity in some Asian countries.