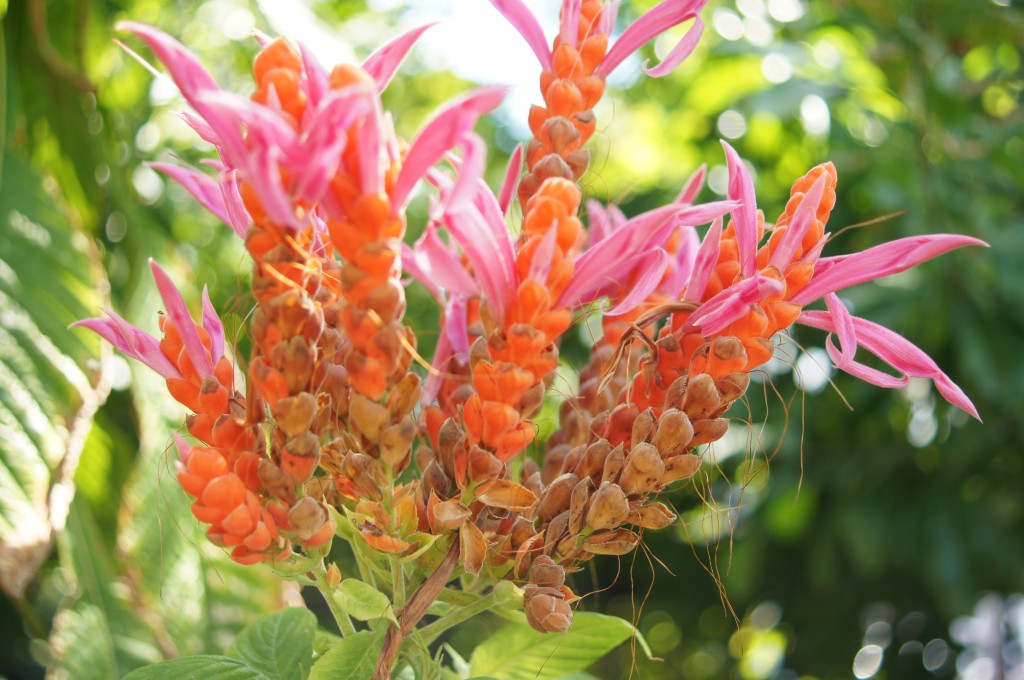 Panama Queen  or Coral Aphelandra (Aphelandra sinclairiana)
A couple weeks ago, Corey and I fled Chicago to Miami for some much-needed sunshine. Two of the things we miss most about living in Florida are the close proximity of nature and the relative ease of escaping into it.
Miami Beach Botanical Garden is a tranquil oasis, away from the party culture and entertainment tourism typical of South Beach. It's a small park, but manages to showcase a wide a variety of plants—both local and exotic—and contains meandering paths, a Japanese garden, small ponds, a softly flowing fountain, and a hidden gazebo.
Here are some pictures of the beautiful plants we saw while visiting Miami Beach Botanical Garden:
Blue Sky Vine or Bengal Clock Vine (Thunbergia grandiflora)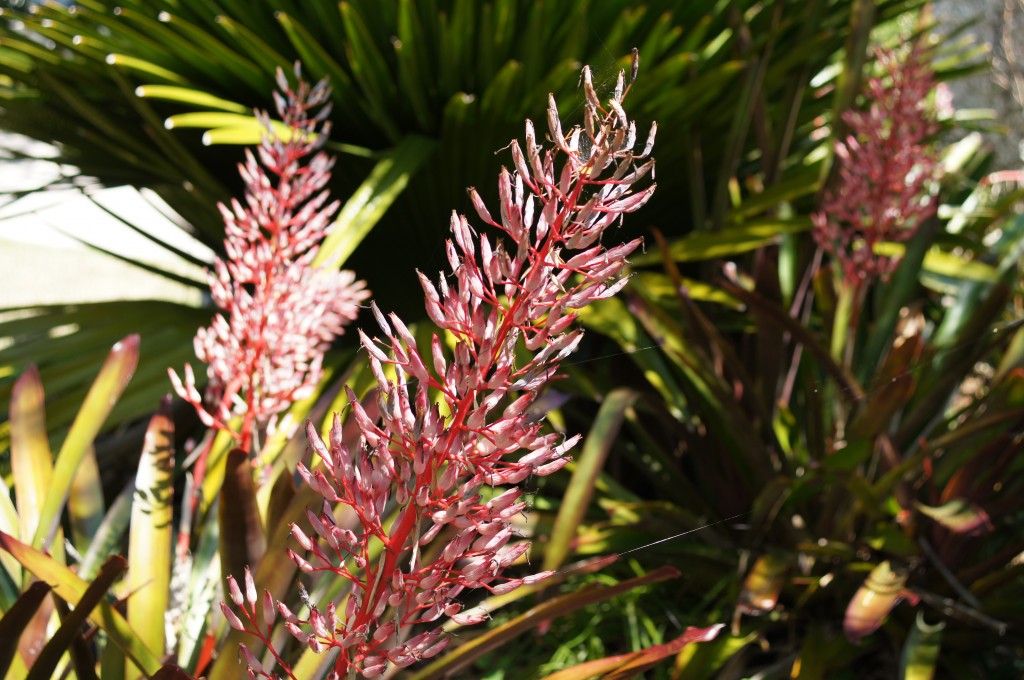 This is another pretty plant. I'm unsure of the name; if you know, please tell me in the comments.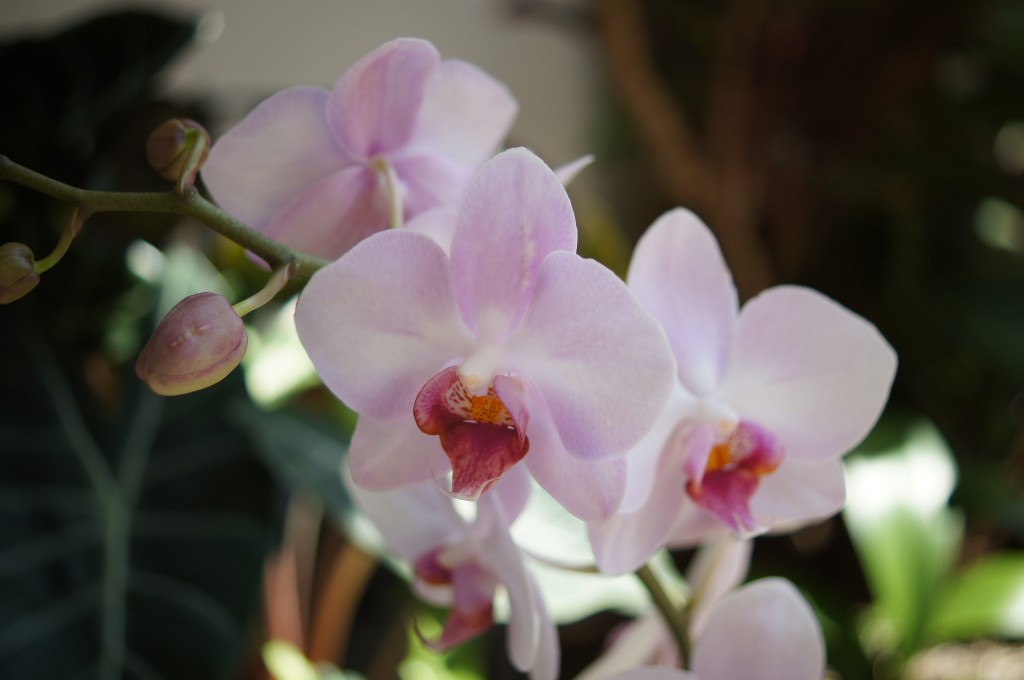 A Beautiful Light Pink Orchid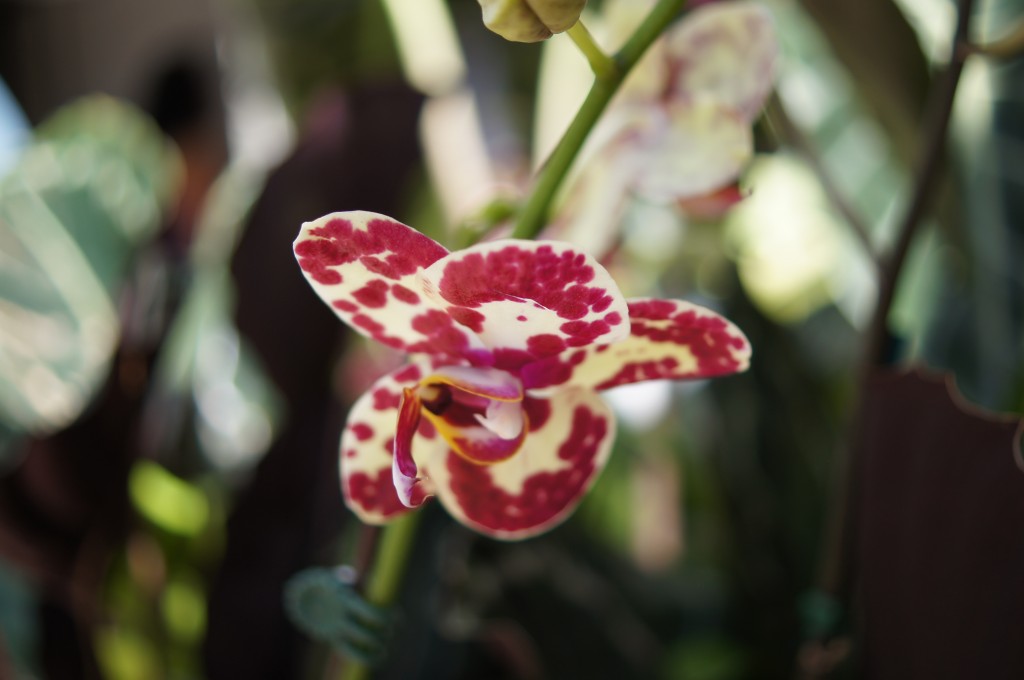 A Gorgeous Red-and-White Orchid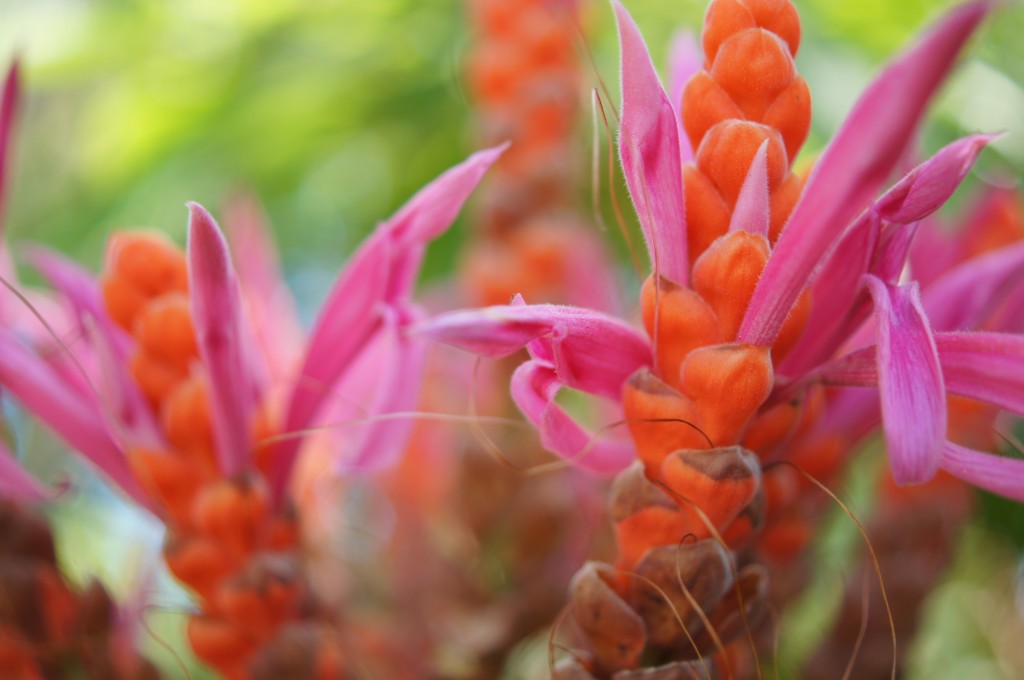 What Corey and I Refer to as the Shrimp Plant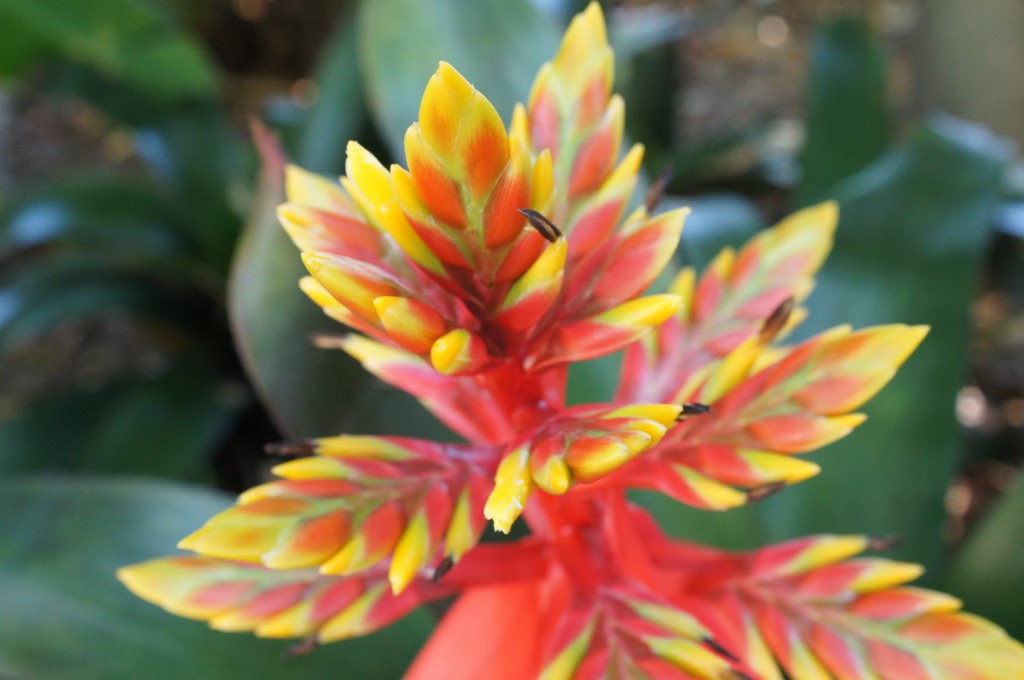 Aechmea sp.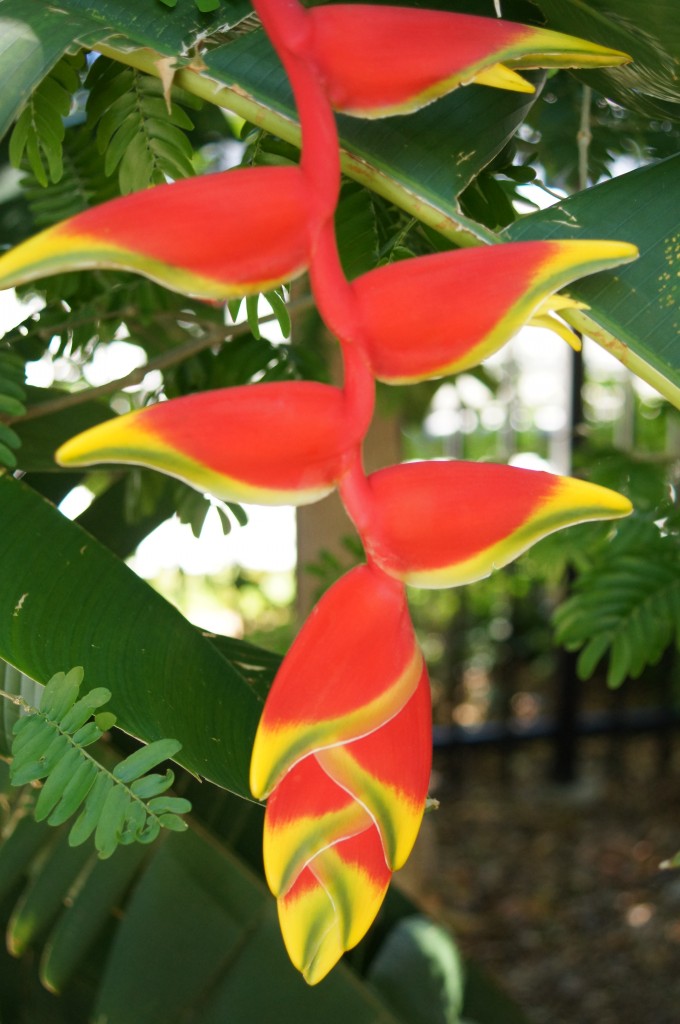 Pendent Heliconia (Heliconia pendula)
This reminds us of parrot beaks. A true stunner!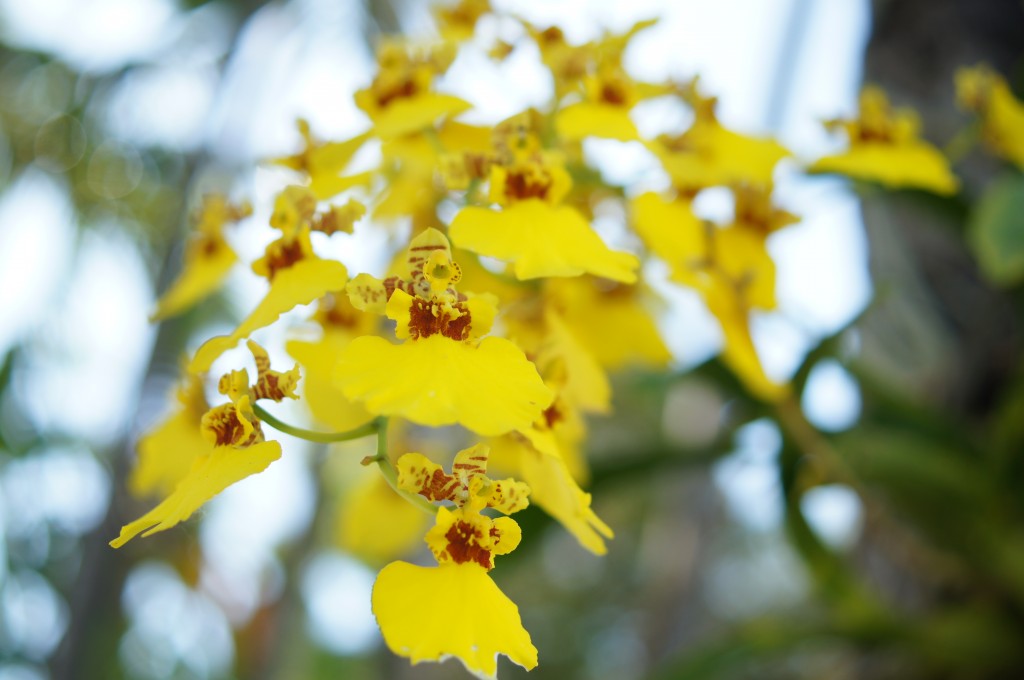 More Pretty Flowers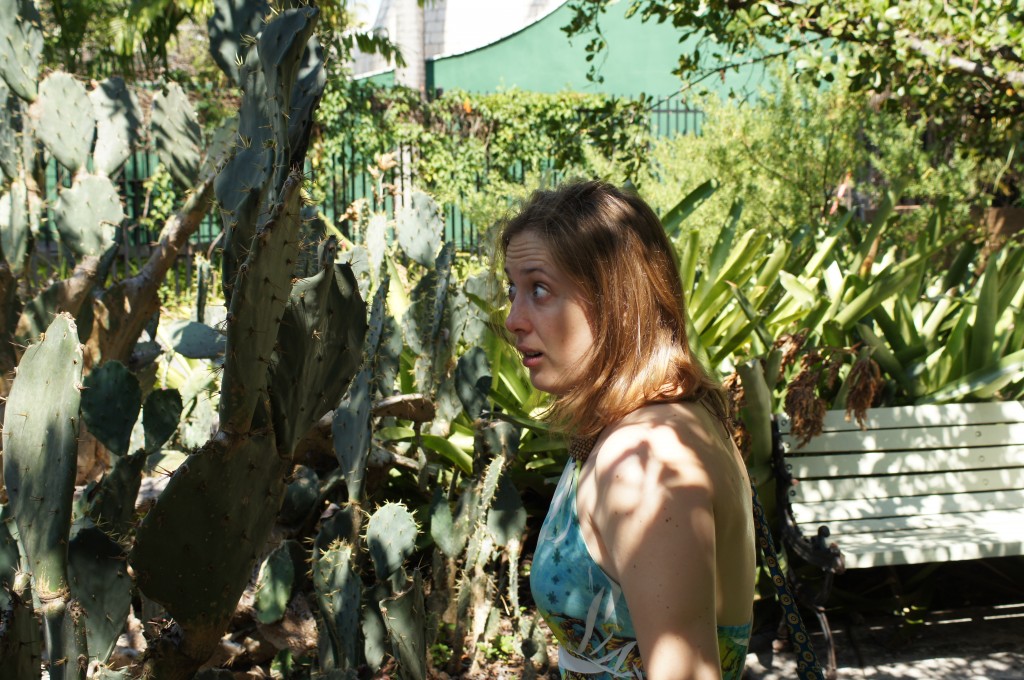 Amidst the beauty lurked a rather dangerous cactus patch—parents be warned.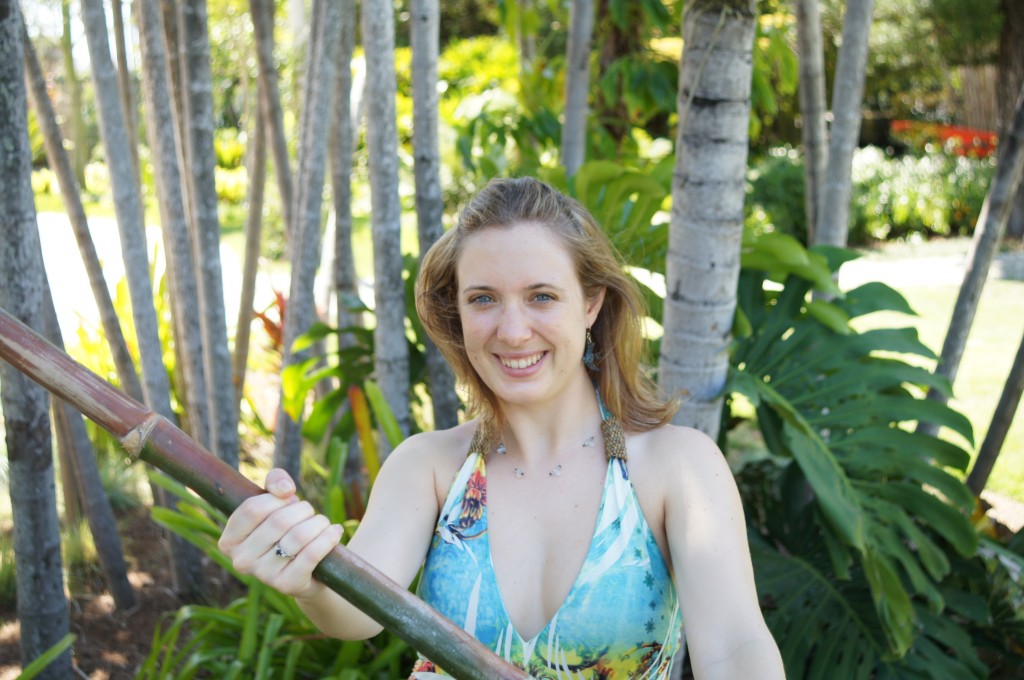 I found a handy pile of pruned bamboo staffs.
In addition to its colorful plant life, the Miami Beach Botanical Garden offers cultural and family events. We stumbled upon a Japanese Taiko drumming performance by Fushu Daiko. The movement and style of the performers was elegant, disciplined, and reminiscent of martial arts. The sound and choreography were mesmerizing.
Here are some photos of the event: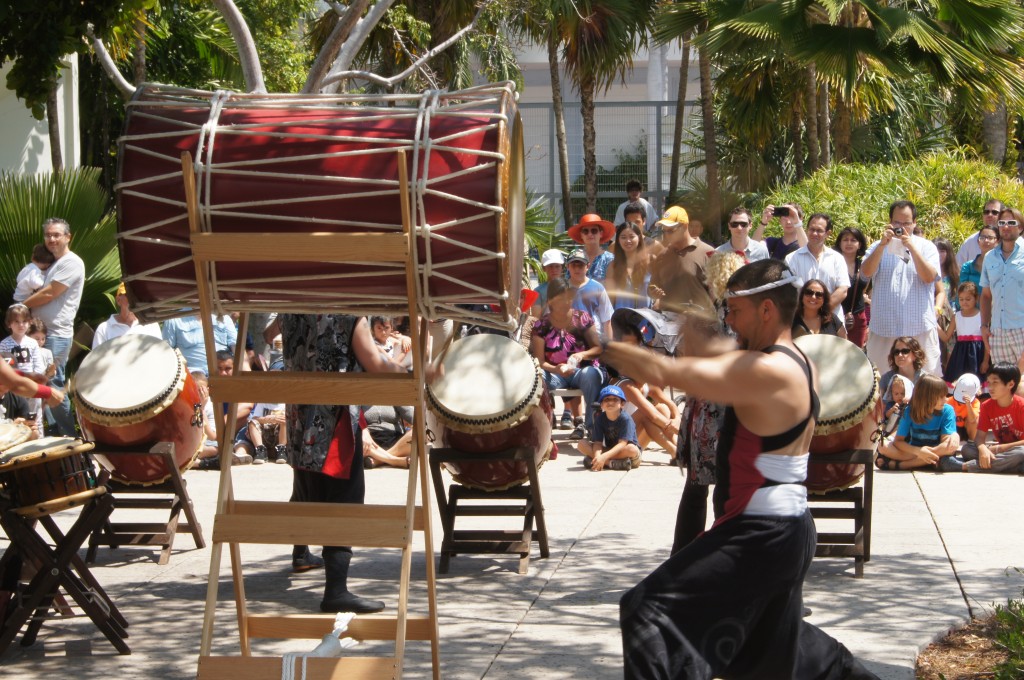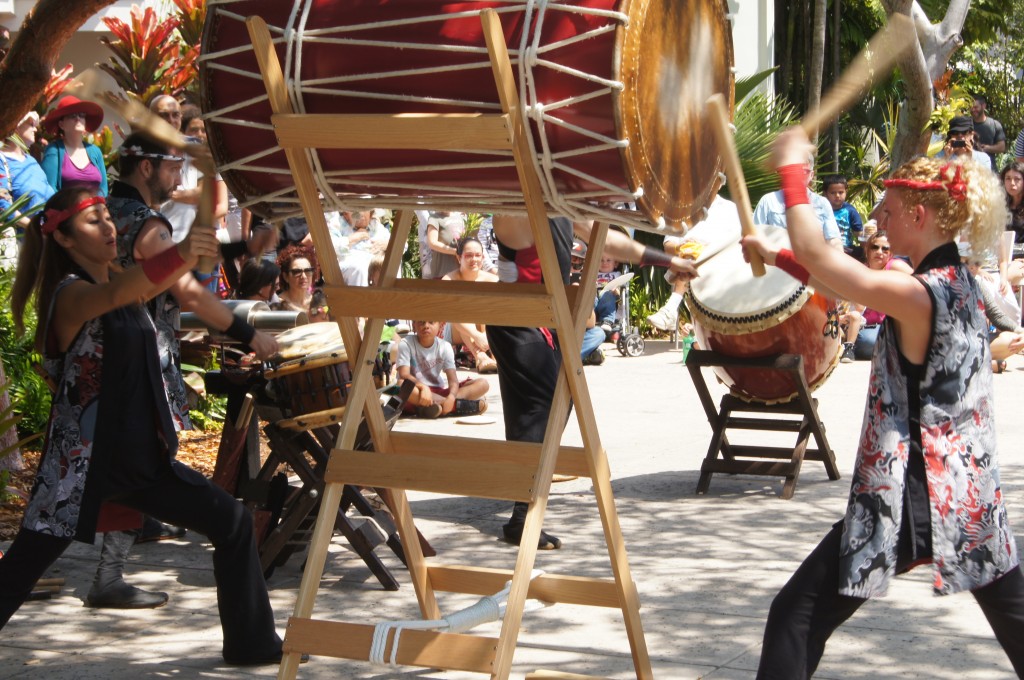 More Taiko Drumming
Info about visiting Miami Beach Botanical Garden:
Address:
2000 Convention Center Drive
Miami Beach, FL 33139
Phone: 305-673-7256
Website: http://mbgarden.org/
Hours: 9 AM to 5 PM, Tuesday through Sunday
Cost: Free
Miami Beach Botanical Garden is an excellent place for a picnic, reading, or painting (an artist was actually painting the Japanese bridge while we were there). We thoroughly enjoyed it and welcomed the change in scenery from Chicago. I hope you do too!
Since a picture is worth a thousand words, here are some that contrast with those above, showing what winter was like in Chicago. This winter was brutal, and complete with a string of extreme weather phenomenons—including thunder snow (yes, it's a real thing), polar vortexes with -40F temperatures, and record snowfall (it was the 3rd snowiest winter on the books).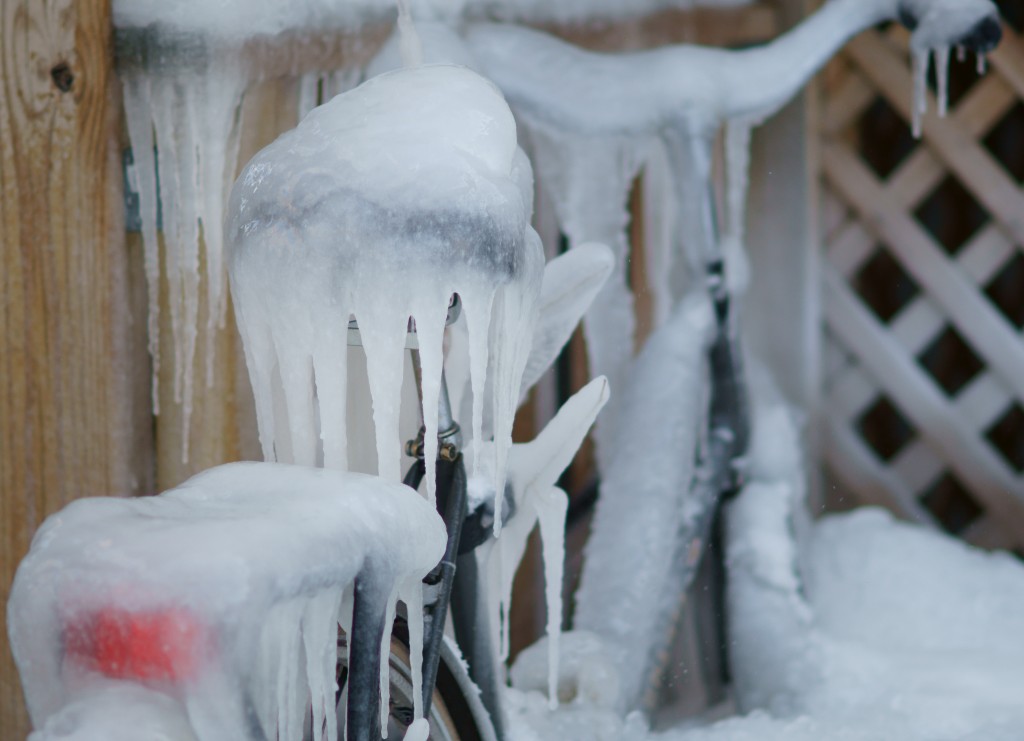 Ice Bike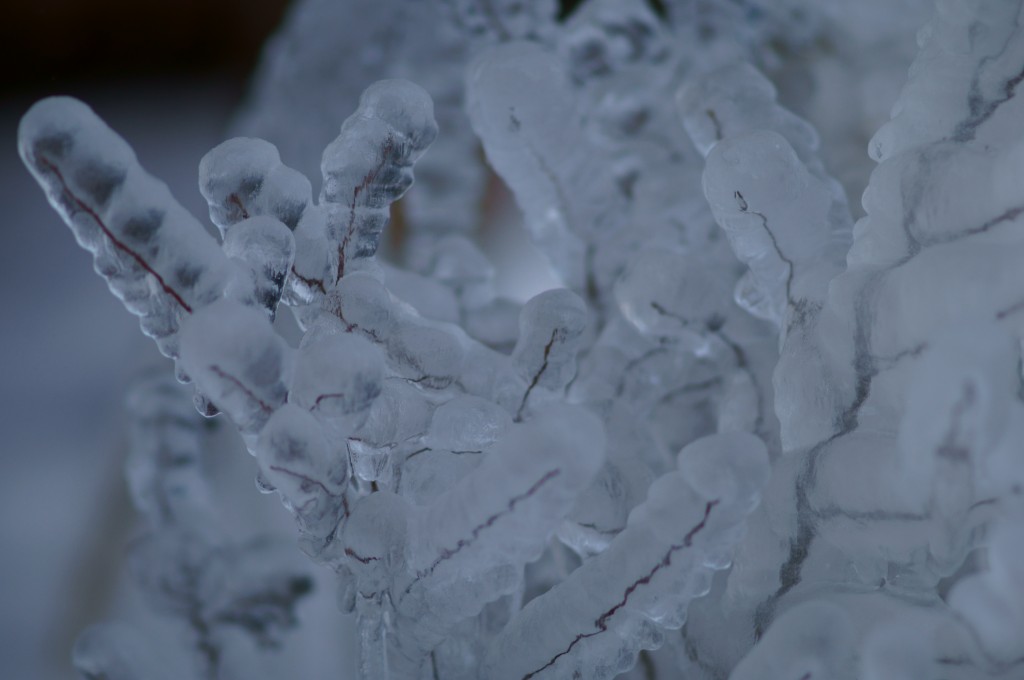 Ice Bush
These photos were taken behind our apartment. While the snow and ice have a unique beauty, they don't make for a hospitable environment.
If you enjoyed reading this post, like my Facebook page and subscribe to my blog. That way, you'll never miss a post!