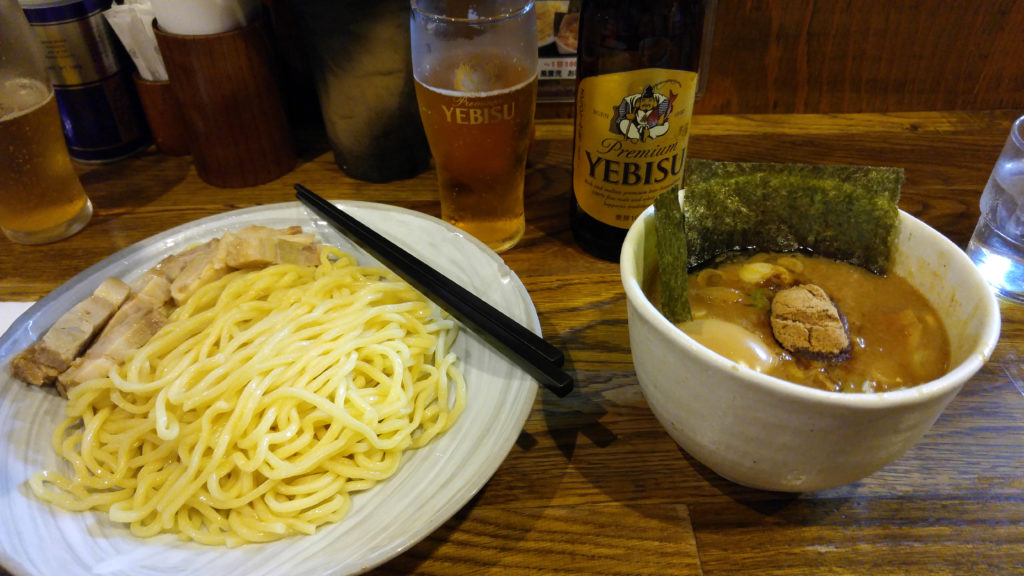 Special Tsukemen with Extra Chashu Pork at Fuunji Restaurant in Shinjuku, Tokyo
Despite howling winds and lashing rain from an approaching typhoon, Corey and I braved the streets of Shinjuku in search of a delicious meal. It was our second night in Japan and we couldn't let two days go by without having any noodles!
Originally, we'd planned to eat soba in memory lane our first night in Tokyo at Kameya Shinjuku, but that had been thwarted by the Obon holiday. So we weren't going to let the weather stop us from eating at Fuunji!