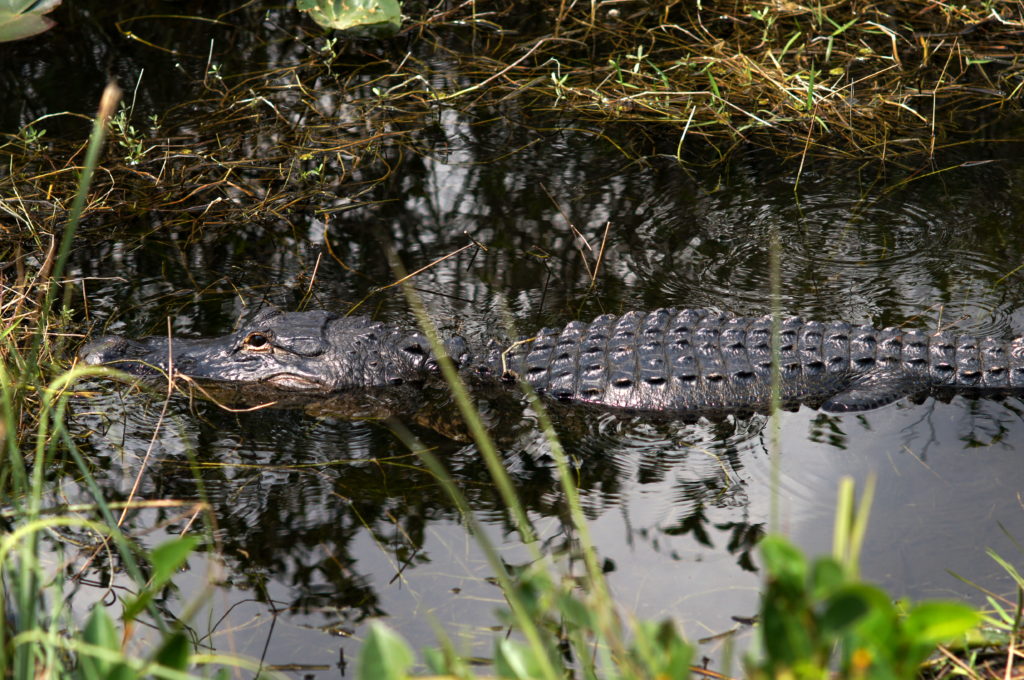 Alligator Swimming in Shark Valley, Everglades National Park
Some of my favorite memories occur in nature and visiting national parks. There's something calming about the natural world; life seems to slow down and you tend to focus more on the present. You can watch the wildlife and appreciate the beauty of the space around you. Studies show that spending time in nature reduces stress and improves our overall health. That's part of the reason we should protect and treasure our national parks. They benefit us, the world, and the living creatures that inhabit them.
Shark Valley—located in the Everglades National Park—is a world heritage site significant for its subtropical wetlands and diverse plant and animal life. It's a great place to observe alligators in their natural environment. There's a 15-mile paved biking trail that loops around the park (you can also take a tram if you don't want to bike, but I prefer biking because you can go at your own pace and more fully immerse yourself into the scenery).
Seeing Alligators at Shark Valley, Everglades National Park
Along the trail, you will see many alligators basking in the sun, swimming in the canals—and if you're lucky—you might even spot one walking!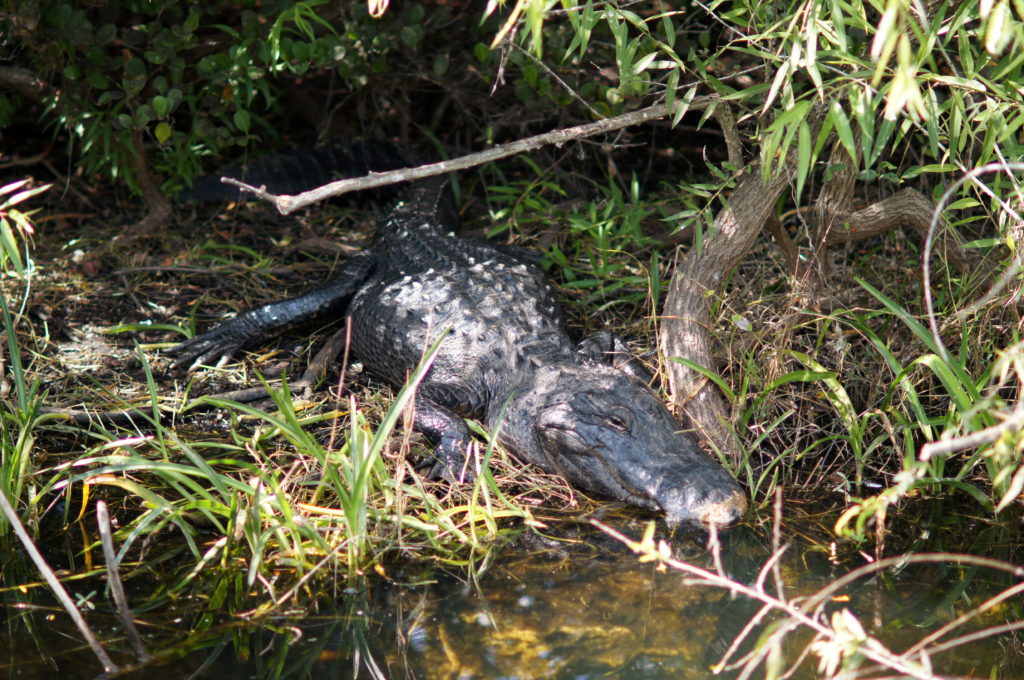 A Lazy Alligator Basking in the Sun at Shark Valley, Everglades National Park
Most of the alligators you see will be sedentary, making slight movements, like the flicker of an eye, the stretching of a limb, or the slow opening of the jaw. This is great for wildlife viewing and photography; however, just because they're motionless, doesn't mean you should act irresponsibly. These are wild creatures, capable of violence, so respect their space.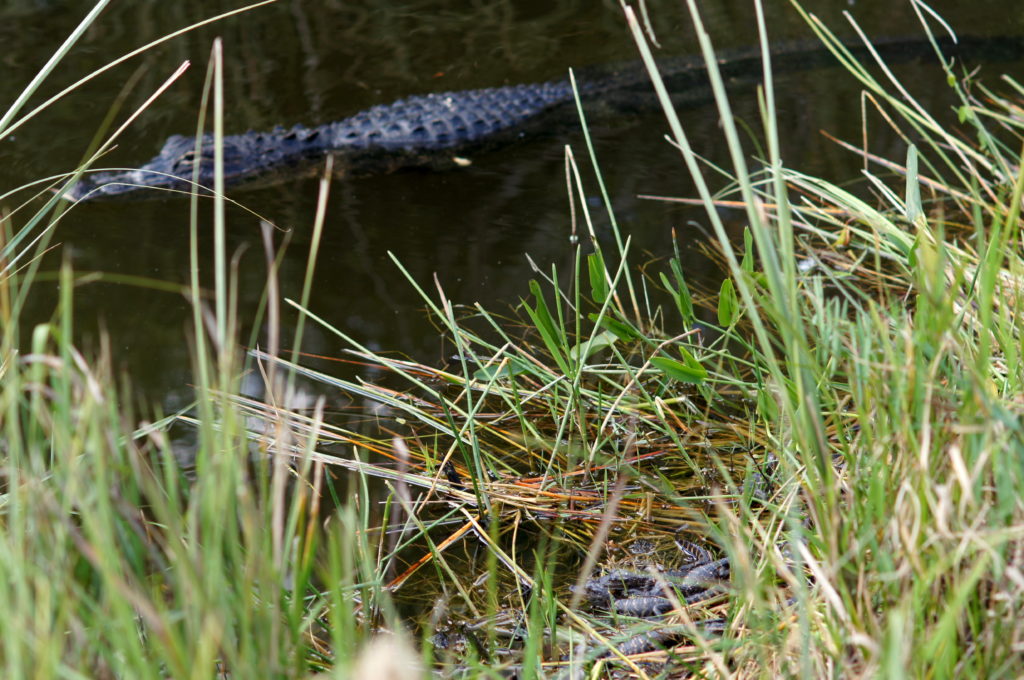 A Mother Alligator (Top) Keeps a Watchful Eye on her Hatchlings (Bottom) at Shark Valley
Depending on the season, you might even get to see baby alligators in the wild! We saw them at Shark Valley in February. It was special seeing all the babies that day. Some huddled together in heaps, others climbed on their mother's back; while others lounged on shore near the water, a quick escape within reach. Alligators sometimes get a bad rap—people view them as violent, cold-hearted creatures—but they're actually sweet and affectionate mothers, and they rarely attack people.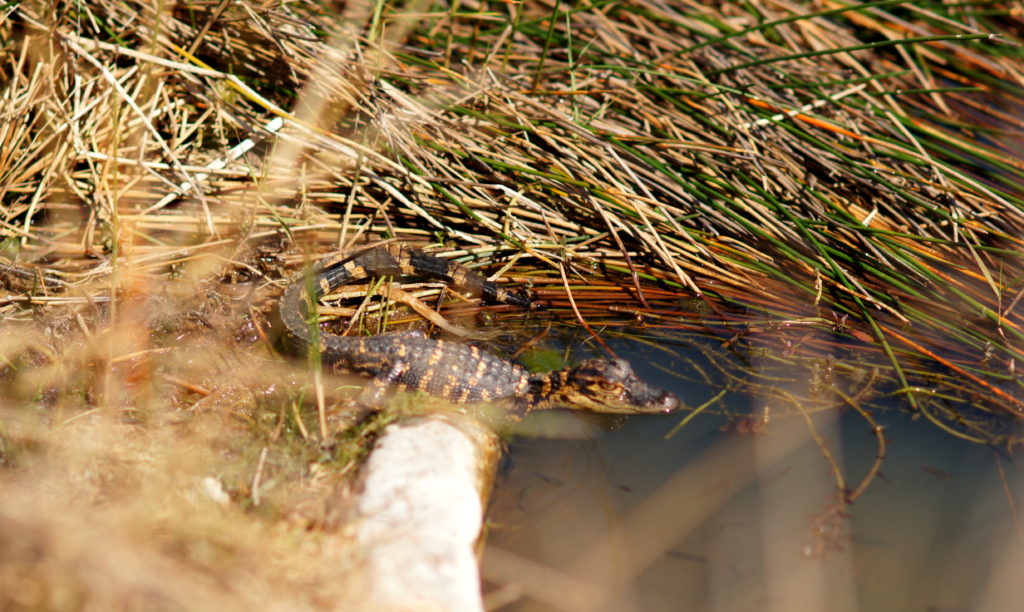 A Baby Alligator Lounging at the Edge of the Water in Shark Valley
Biking in Shark Valley, Everglades National Park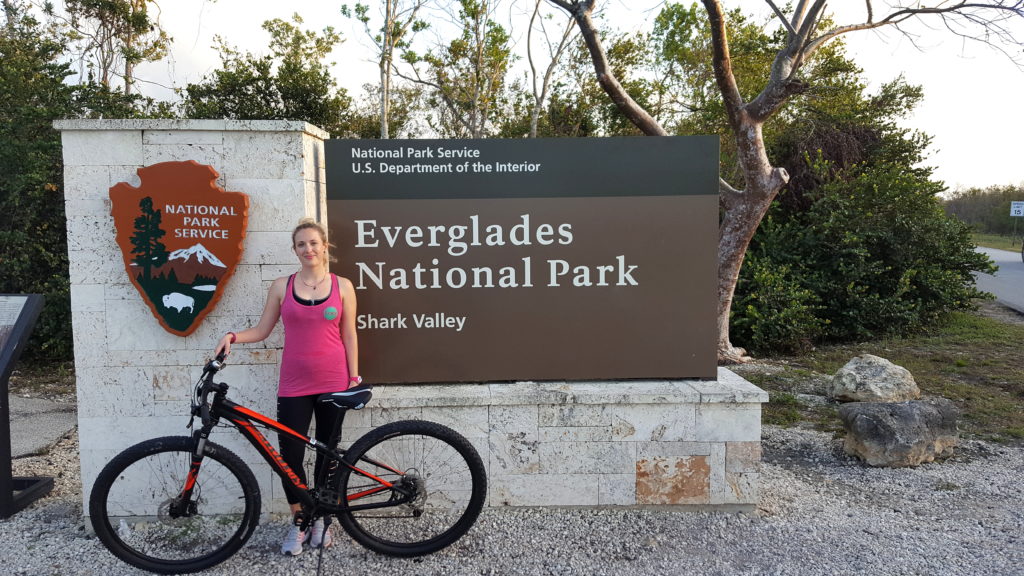 Me with my Bike in Front of the Sign for Shark Valley, Everglades National Park
The bike path—a flat, paved 15-mile loop—begins behind Shark Valley's Visitor Center. You can rent bikes there as well for $9/hour (they're not the best bikes, but they get the job done). It's a leisurely 2- to 3-hour bike ride on a mountain bike or cruiser. There are also a few short unpaved spur trails along the route, which are for walking only. These trails are currently closed, however, for restoration from Hurricane Irma.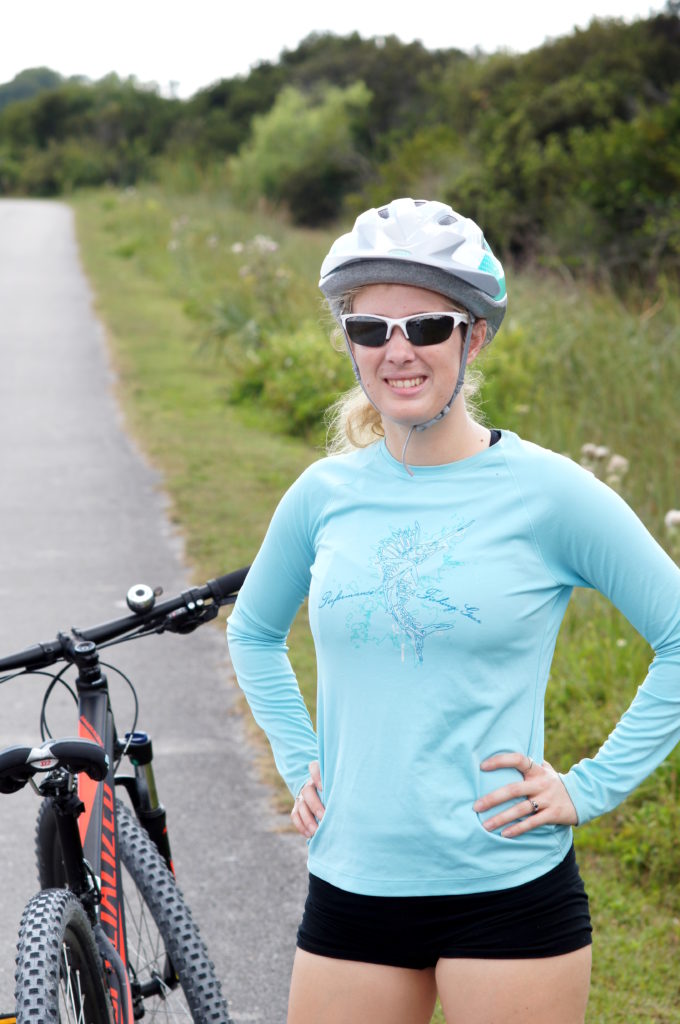 Me on the Shark Valley Bike Path
The beginning of the trail is the busiest part—congested with pedestrians, photographers, and bikers—but around mile 3 or 4 the crowd tapers off and it's pretty smooth sailing from there on out. While biking, you'll wildlife in abundance, including ibises (white and brown), great blue herons, crows, alligators, turtles, anhingas, yellow-throated warblers, butterflies. The landscape consists of flat beds of grass with slightly elevated islands of hammocks sprinkled throughout. On the right-hand side of the path, there's a seasonally full canal lined with small trees, and this is where you'll see most of the birds and wildlife. In fact, there is an especially large amount of wildlife at Shark Valley because the land is slightly lower than the surrounding Everglades, forming a "river" within the massive flow of water that comprises the Everglades.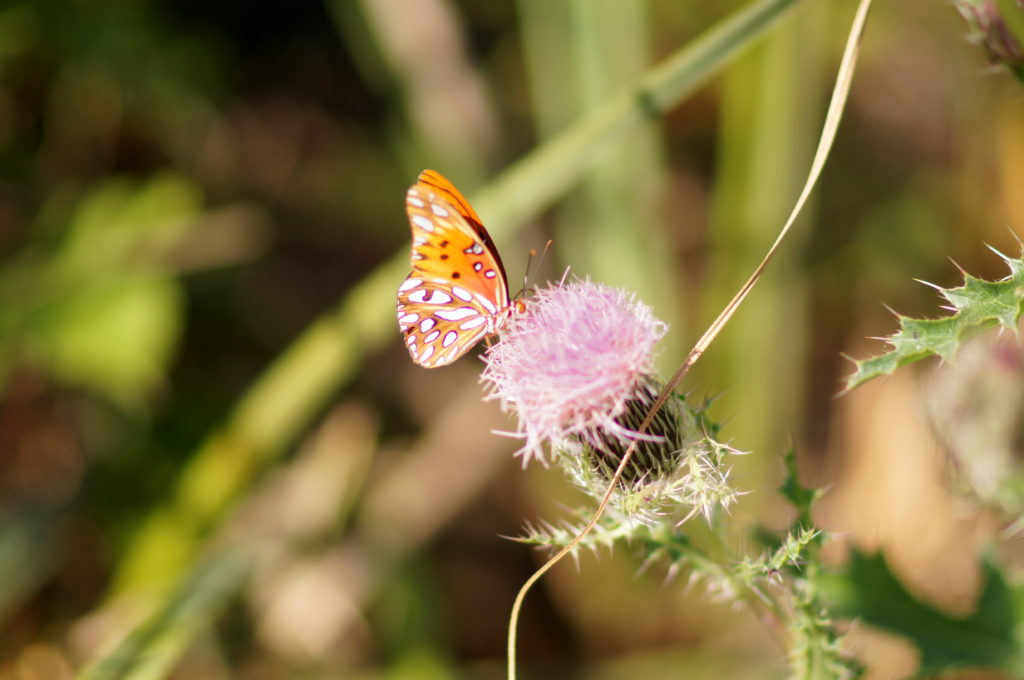 Butterfly on Flower in Shark Valley, Everglades
Shark Valley Observation Tower
At mile marker 7, you can park your bike and walk on a path leading to an observation tower that gives you a 360-degree view of the Everglades—they extend as far as the eye can see with practically no signs of human alteration.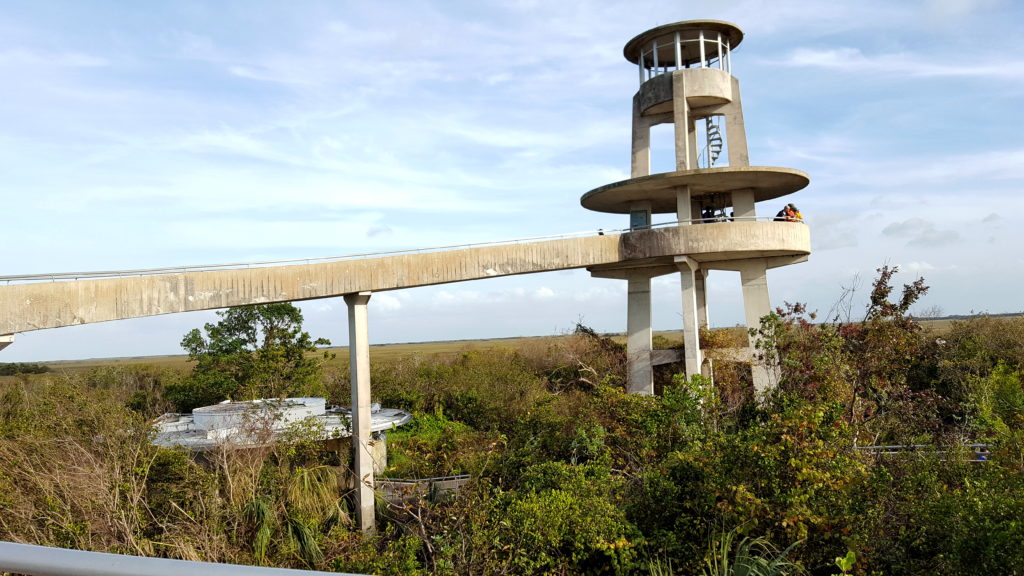 Shark Valley Observation Tower
The spiral stairs to the top deck always tempt me, but unfortunately, access to this section is off-limits. Though, I can't really complain. The view is still great.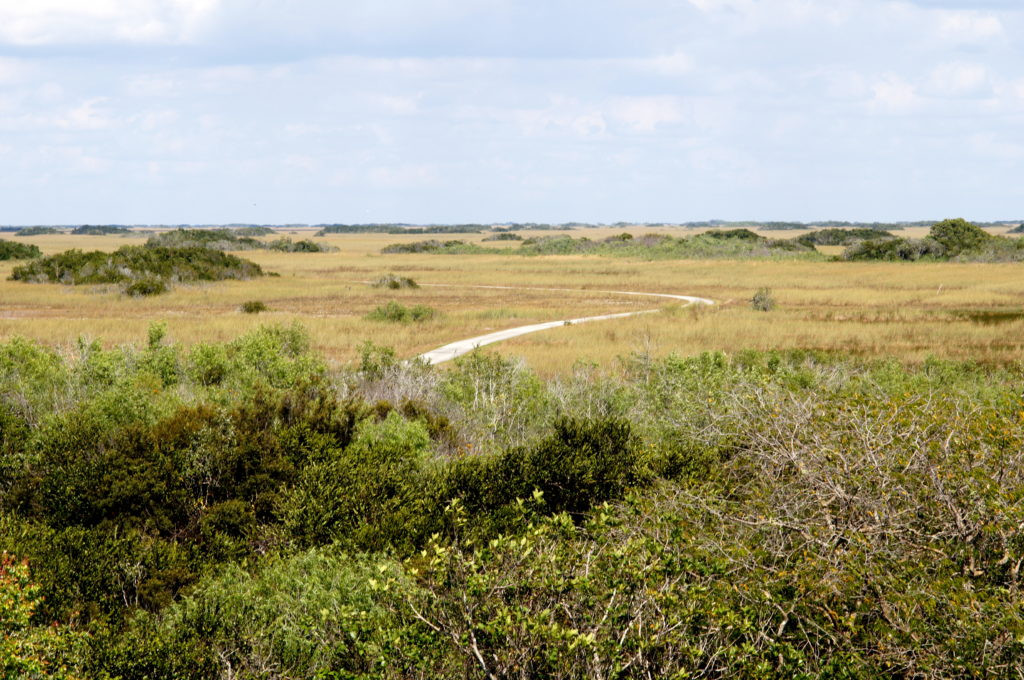 View from the Shark Valley Observation Tower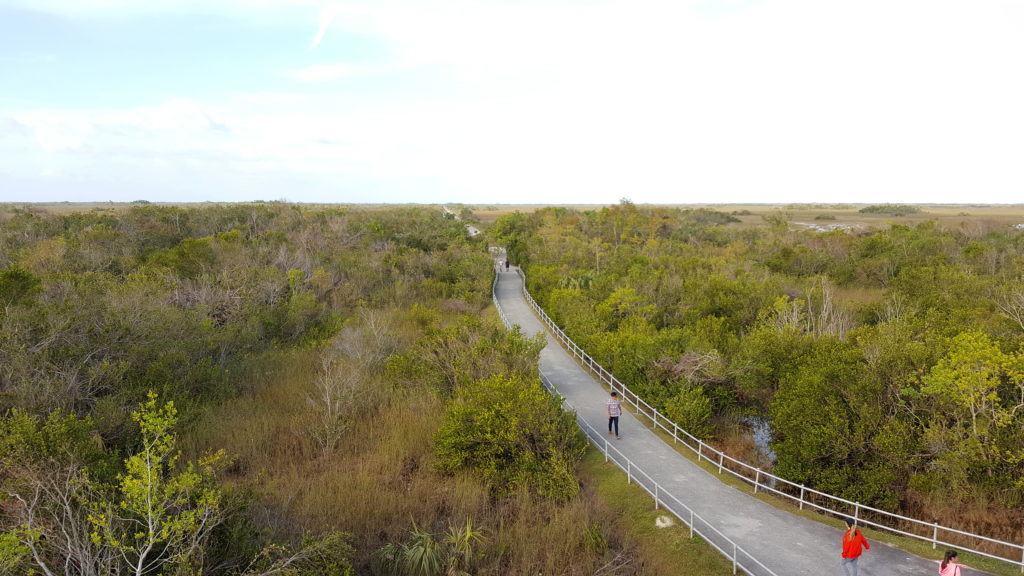 Shark Valley Trail Leading From the Observation Area
Birding in Shark Valley, Everglades National Park
From mile marker 7, you turn on the loop back toward the visitor center. If you're going into a strong head wind, the ride back will work your muscles. There are fewer alligators on this part of the trail and the ones you do see are usually smaller. This is the drier side of the park, but there is an excellent spot around mile 10 or 11 for viewing birds.
It's a small pond where birds of all sorts congregate. There's always something to see. One time we saw a flock of roseate spoonbills; they have bright pink plumage like flamingos. Another time, we saw a great blue herring hunting. It caught a huge fish and proceeded to use its beak as a dagger, repeatedly stabbing the fish until it stopped thrashing and the bird could swallow it safely. It was a brutal ordeal, but fascinating to watch.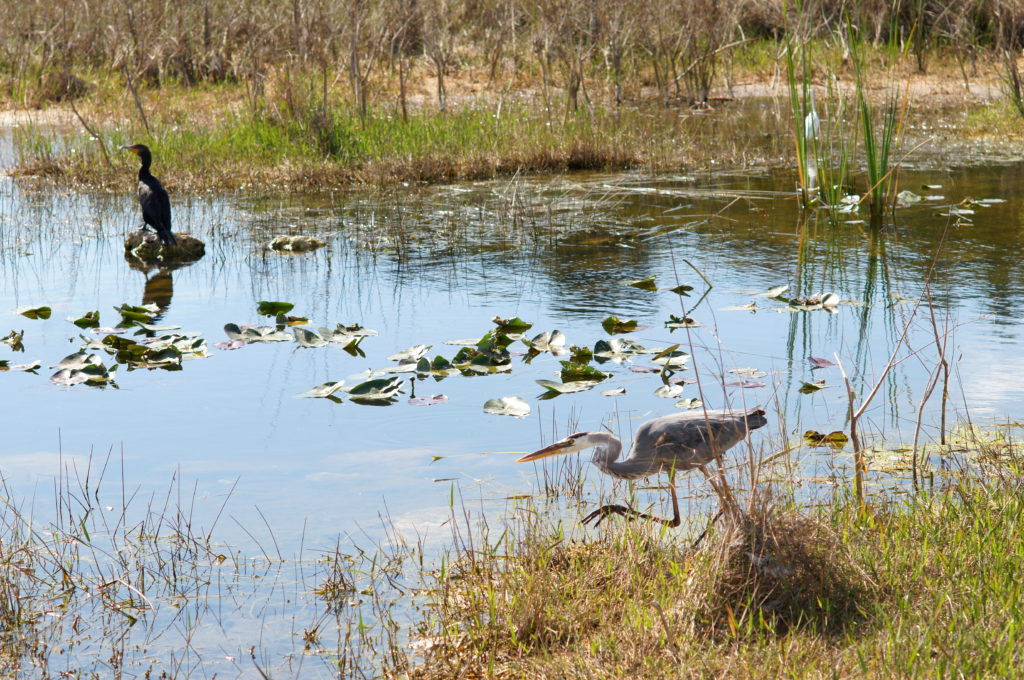 Great Blue Heron Stalking its Prey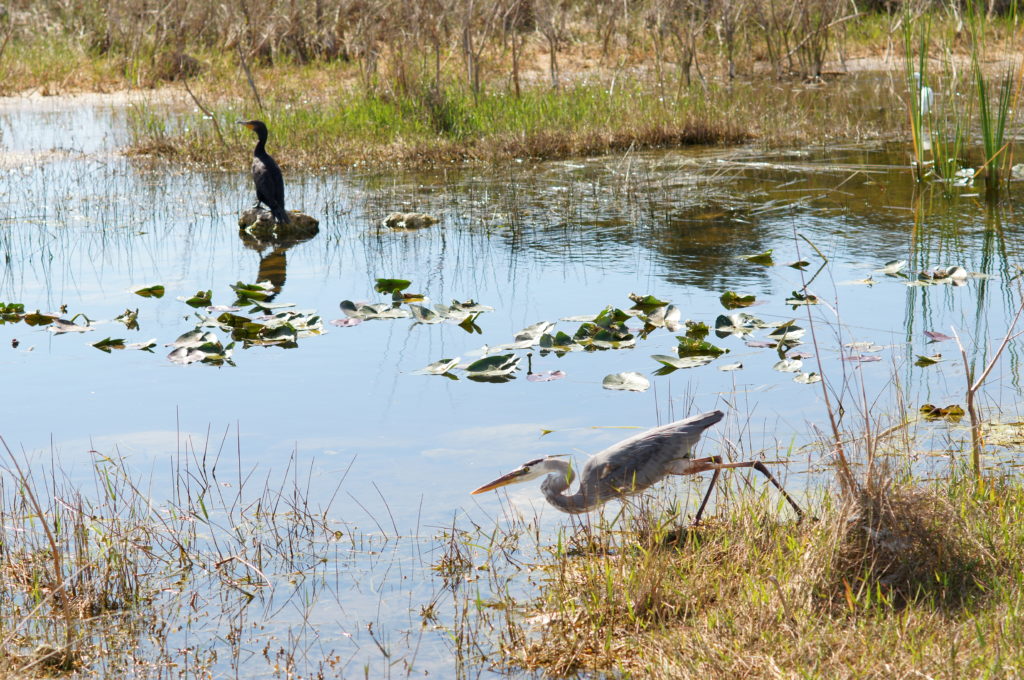 Great Blue Heron Lunging for Fish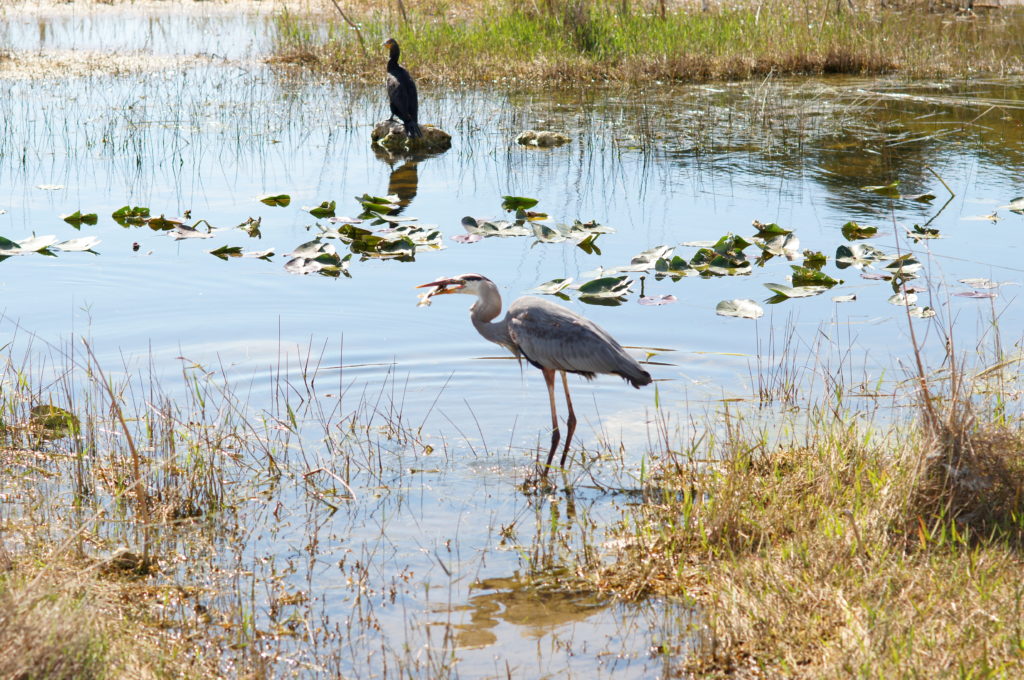 Great Blue Heron with Fish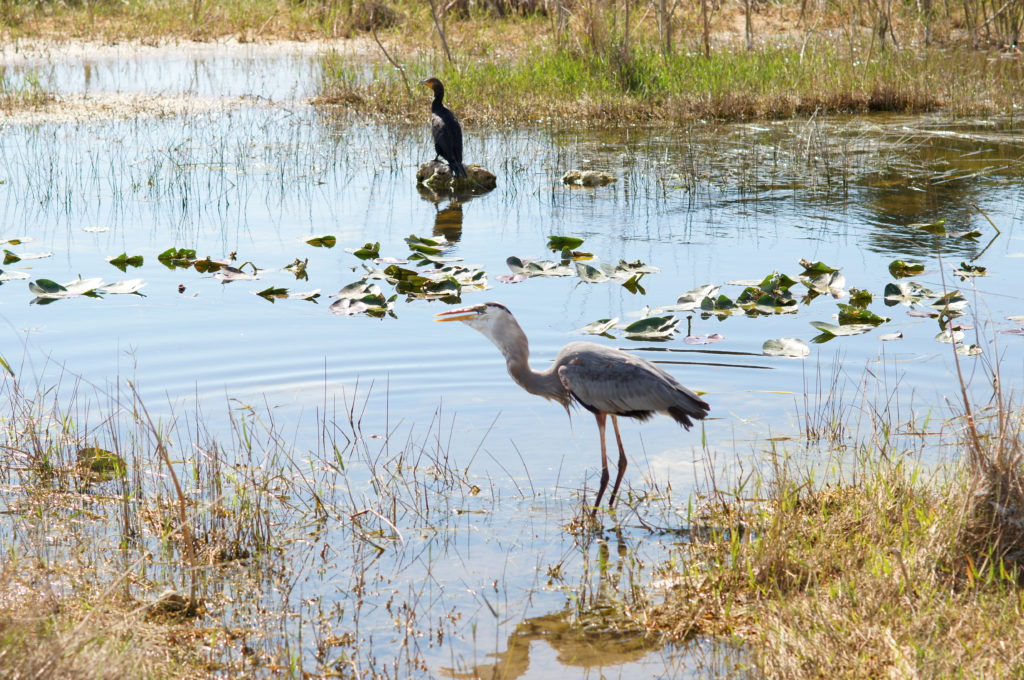 Great Blue Heron Swallowing Fish
Info for Visiting Shark Valley, Everglades National Park
Website: https://www.nps.gov/ever/planyourvisit/svdirections.htm
Address:
40001 State Road 9336
Homestead, FL 33034
Phone: (305) 242-7700
Parking: There is a lot inside the park; however, that lot is almost always full. Unless you're willing to wait in your car at the gate (which seems silly if you're about to bike 15 miles), just park on the grass shoulder alongside the road and ride or walk in.
Hours:
Open 8:30 AM – 5 PM Mid-December – Mid-April
Open 9 AM – 5 PM Mid-April – Mid-December
* You can bike later than those hours (if you don't have a rental). However, at dusk the mosquitos come out, so it's better to leave before then.
Admission:
You have a couple of different options:
If you travel to a lot of National Parks, consider getting a National Park Annual Pass for $80
If you just want to visit the Everglades National Park often, consider getting their annual pass for $40
A 1-week pass for a private vehicle to Shark Valley is $25
If you enter by foot, it's $8 per person for a 1-week pass (kids 15 and under are free)
Bike Rentals: You can rent a bike for $9/hour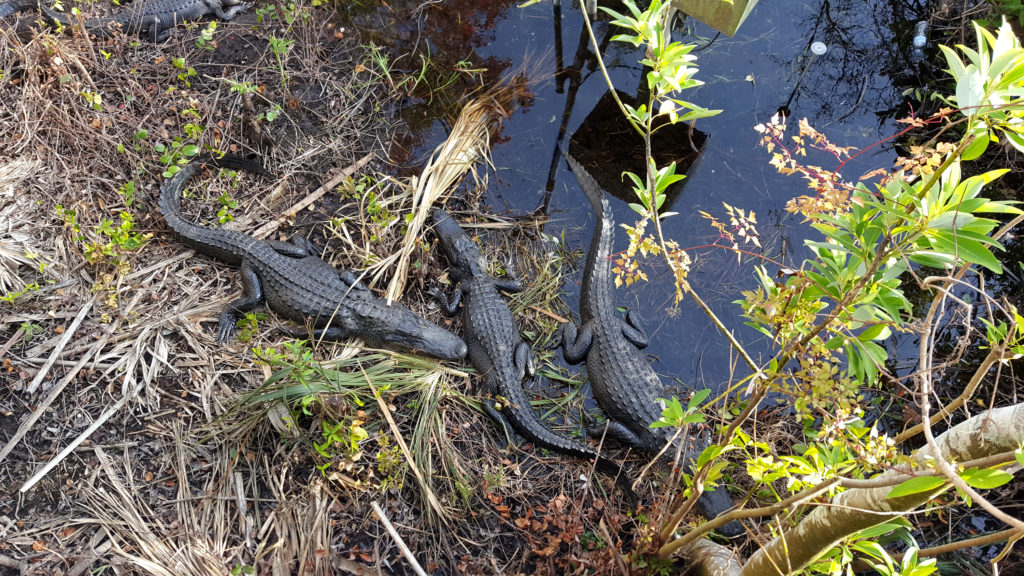 View of Alligators from the Shark Valley Observation Tower
Want to explore the Everglades and see Florida wildlife? Biking in Shark Valley Everglades National Park is a great way to see alligators and birds in their natural environment.
If you enjoyed reading this post, like my Facebook page and subscribe to my blog to follow my cooking adventures and flavorful journeys!