Korean Roasted Barley Tea and Buddha Board
I love drinking tea, especially during the long winter months. There's something comforting about sipping hot tea on a cold day–it has a calming effect that forces me to slow down and appreciate life. I usually drink black tea in the morning to energize me for the day ahead, but when I have a bit more time, I like to sit down with my Buddha Board–a painting surface upon which you can paint temporarily with water–and a cup of roasted barley tea.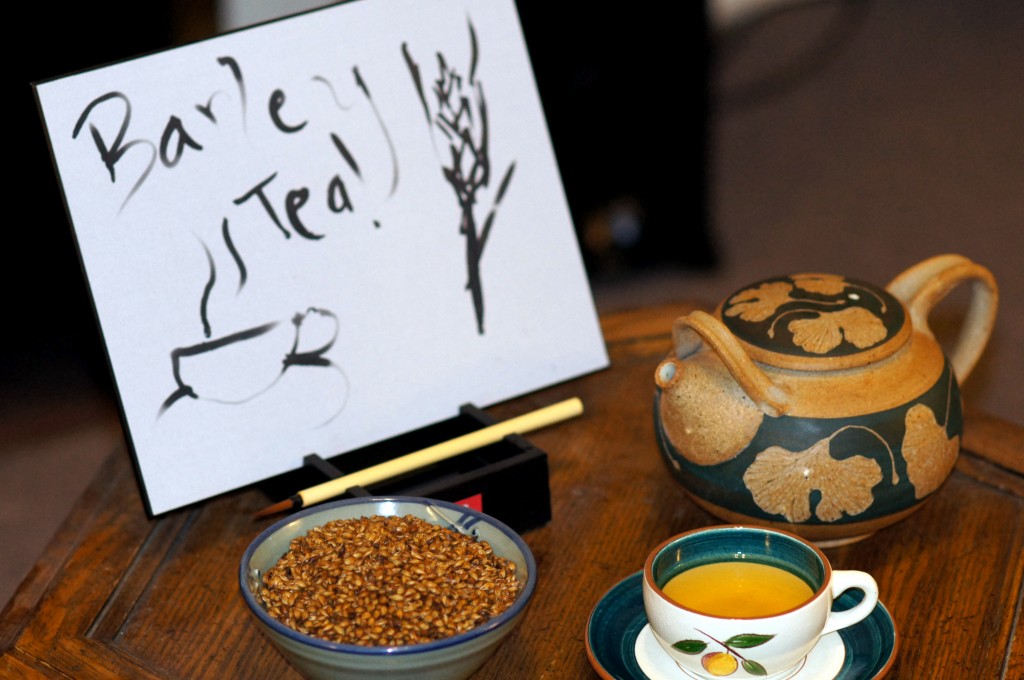 Roasted Barley Tea and Barley Tea Painting
Paintings on Buddha Boards aren't meant for permanence (they fade as the water dries), which makes photographing the image tricky. As you can see, parts of the painting are already starting to fade mere seconds after its completion.
So what is roasted barley tea? It's a drink made by boiling and steeping roasted barley. It's not a "tea" in the technical sense (i.e., it's not made from actual tea leaves), but it stands in as a non-caffeinated alternative to traditional teas. It can be served hot, at room temperature, or chilled, and it's very popular in Korea and Japan. In Korea it goes by the name boricha, and the Japanese call it mugicha.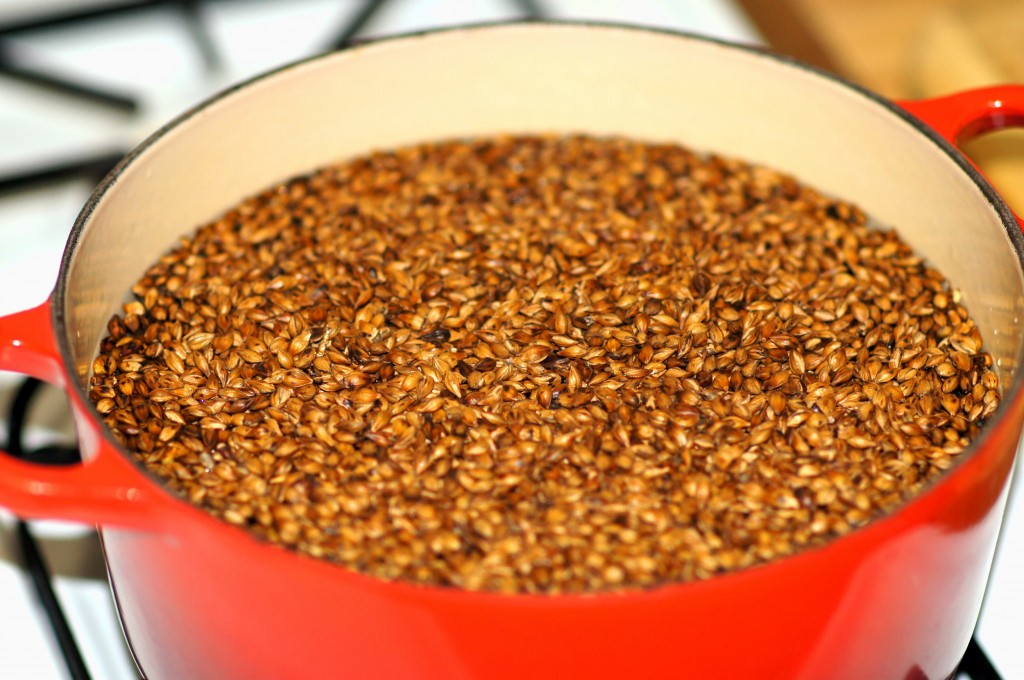 Making Roasted Barley Tea
Roasted barley tea is amber colored and has a robust nutty flavor with a hint of sweetness. You can add honey or sugar to further sweeten it, but I typically drink it straight. I think it's something of an acquired taste, especially if you're used to more floral or sweet herbal teas. But once you're accustomed to the mellow toastiness of the tea, you'll want to make it again and again.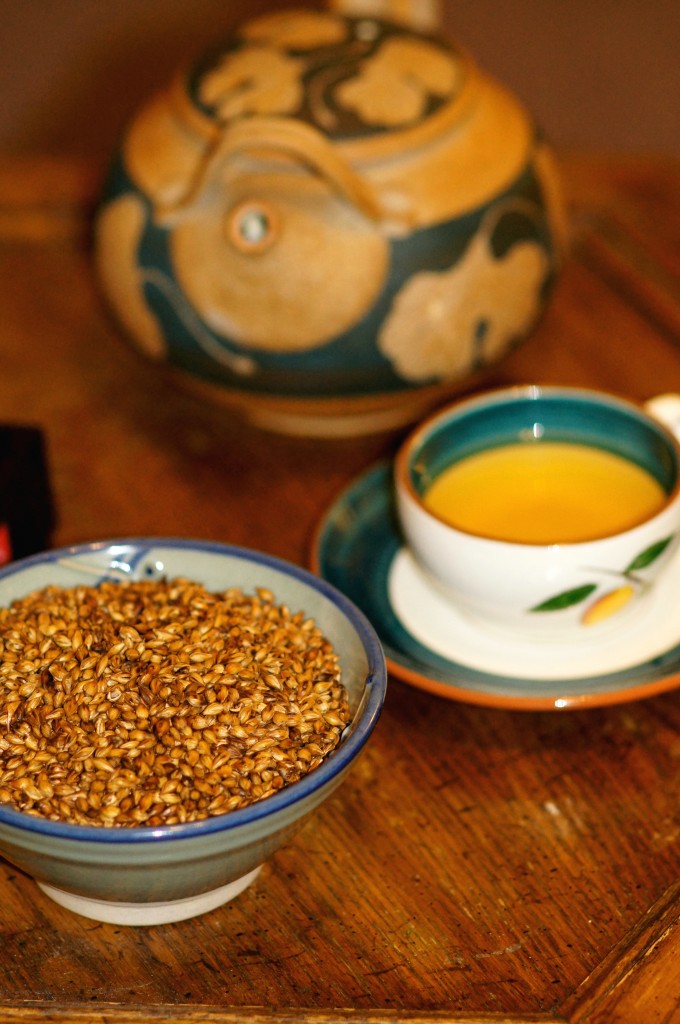 Roasted Barley Grains, Barley Tea, and Teapot
You can buy roasted barley at most Asian grocery stores or online. Alternatively, you can buy pearl barley and roast it yourself. I haven't tried this alternative method yet, but I might soon just for fun. I hope you enjoy sipping some delicious roasted barley tea!
If you enjoyed reading this post, like my Facebook page and subscribe to my blog. That way, you'll never miss a post!
Korean Roasted Barley Tea Recipe

Print recipe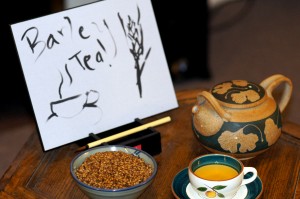 This roasted barley tea recipe is made by boiling roasted barley and then letting the barley steep in the hot liquid. It's a non-caffeinated alternative to traditional teas.
Ingredients
1 cup roasted barley
2 liters water
Optional
honey or sugar (to taste)
Directions
Step 1
Place barley and water in a large pot. Bring to a boil. Once boiling, turn off the heat and steep the barley in the hot water for 10 minutes. Strain the barley tea into a heat proof container. Add sugar or honey to taste, if using. Serve hot, chilled, or at room temperature.