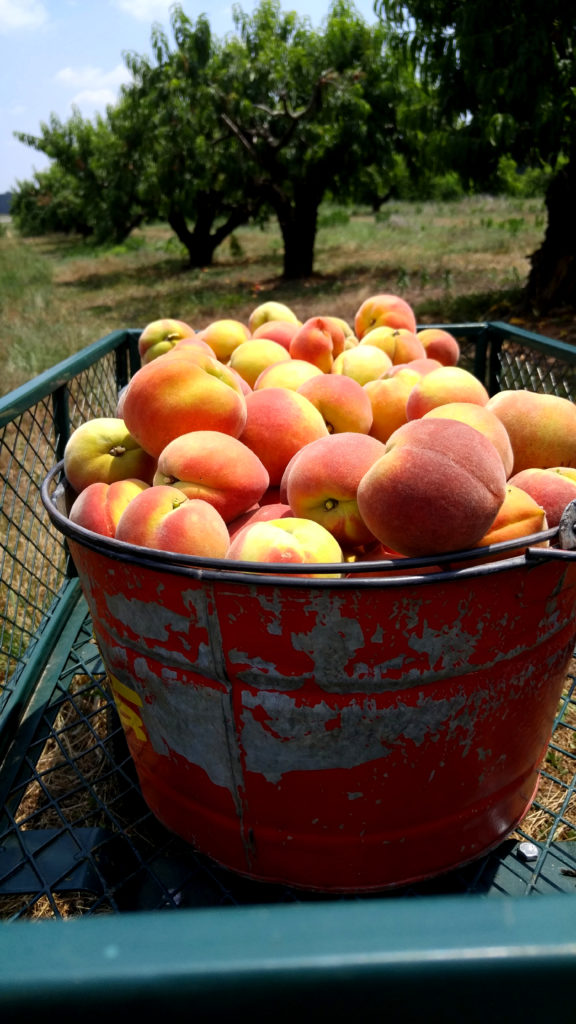 Bucket of Freshly Picked Peaches from Gregg Farms
Picking your own seasonal ingredients from local farms is a great way to freshen up your cooking with high-quality ingredients. Not only that, but it allows you to connect with the land that your food comes from, and to harvest some of the "ugly" fruits and vegetables that would otherwise be wasted. Incredibly, somewhere between 25 and 40 percent of all the food produced in this country goes to waste, so picking some "ugly" produce can be a tasty (if minor) way to reduce that figure.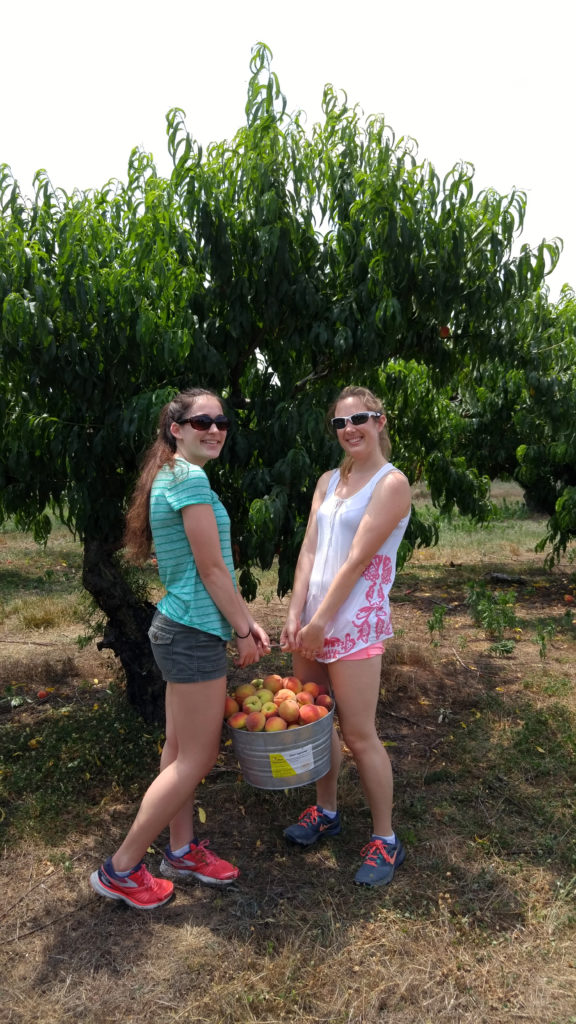 Sadie and Me Picking Peaches at Gregg Farms in Concord, Georgia
Before leaving Atlanta and the lovely state of Georgia, I went peach picking with my mom and sister. I can't think of a more quintessentially Georgian thing to do than eating peaches on a hot summer day. After all, the peach is Georgia's state fruit, and Georgia is often referred to as the "Peach State." (Not to mention that half the roads in Atlanta include "Peachtree" in the name.)
We visited Gregg Farms, a peach orchard that has been in operation since the early 1970s in Concord, GA. It's about an hour's drive from Atlanta, and it's a peach lover's paradise. Juicy, ripe, succulent peaches hang from branches ready to be plucked. One could easily pick enough peaches to last the whole year.
We went in early June and picked Gala peaches—semi-freestone peaches that ripen early in the season. A freestone peach means that the seed of the peach easily separates from the flesh of the peach, instead of clinging to it. Freestone peaches make baking, canning, and freezing easier. The Gala peaches were great for us since we picked a lot of peaches…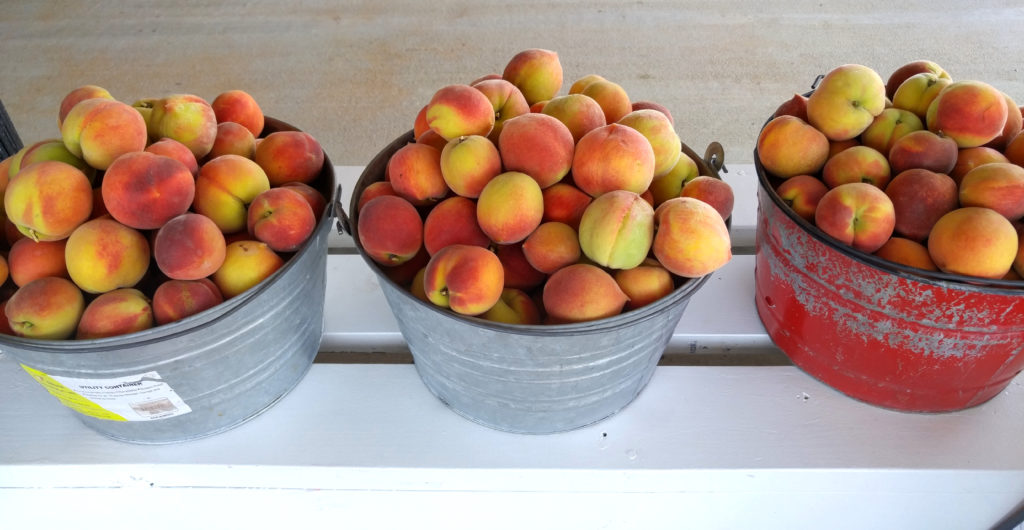 Buckets of U-Pick Peaches at Gregg Farms
At $20/bucket, we made out like bandits!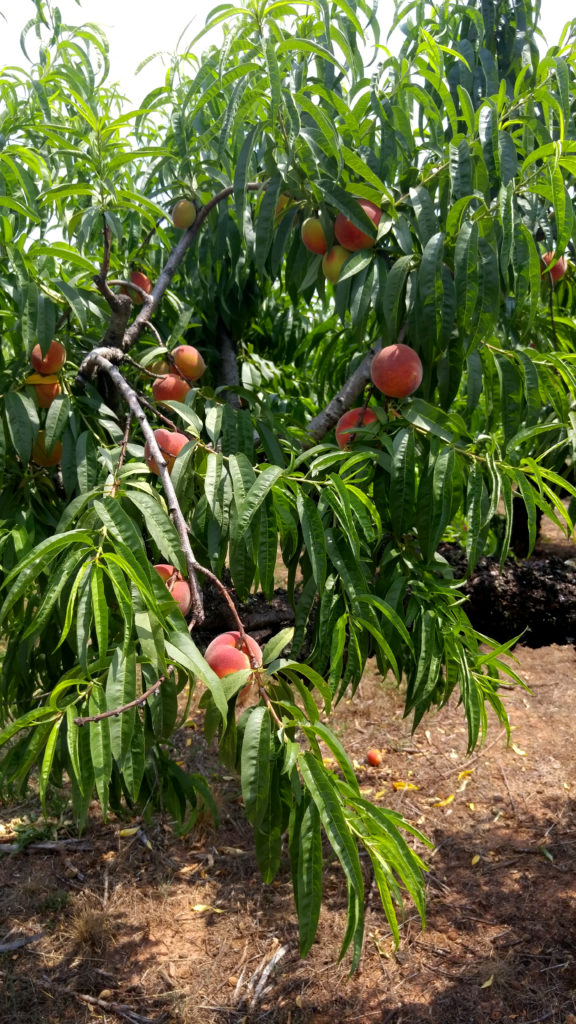 U-Pick Georgia Peach Tree at Gregg Farms
We were surprised by the number of peaches per tree …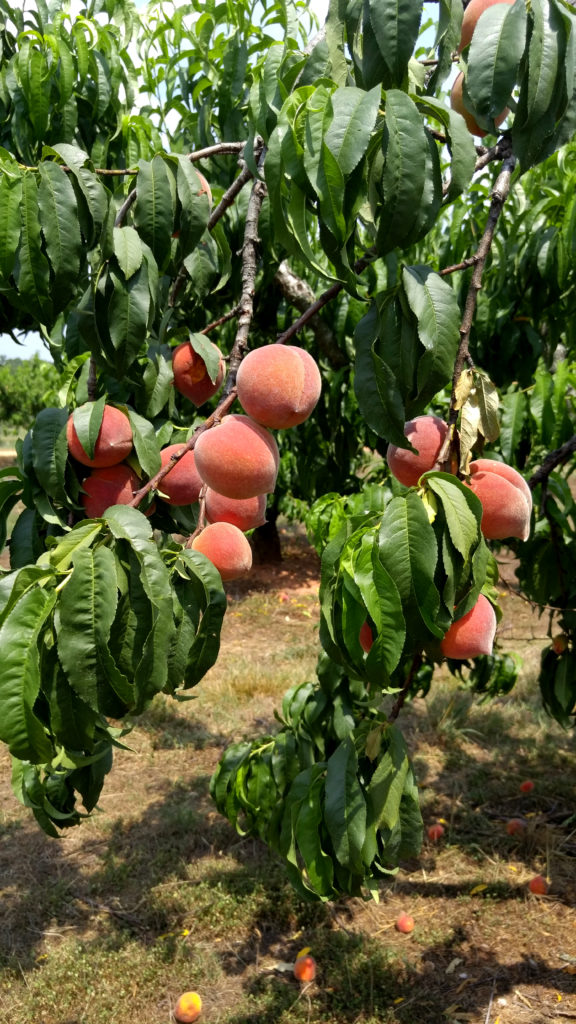 Let alone on a branch!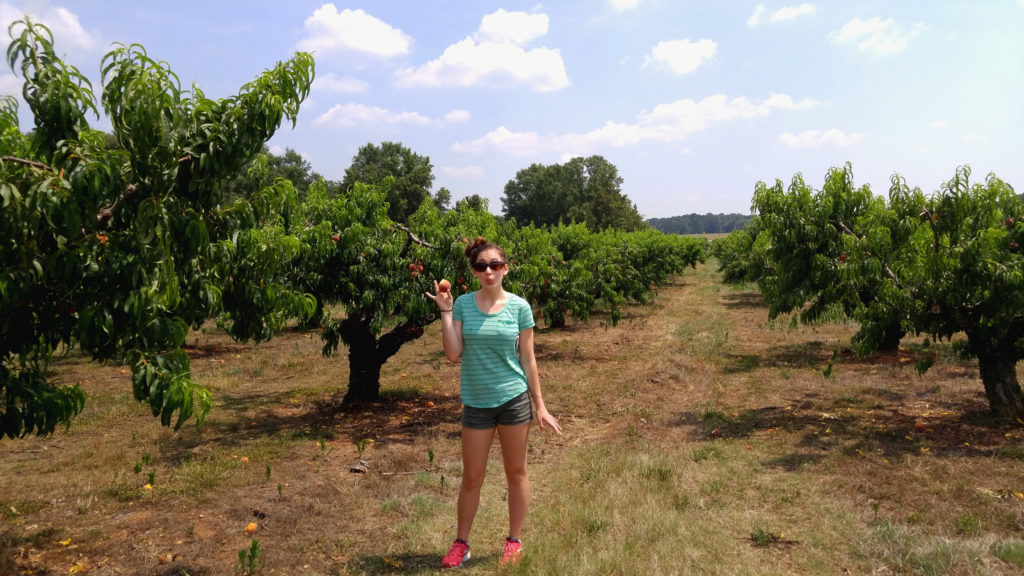 Sadie Standing in a Peach Field at Gregg Farms
Gregg Farms is most known for their peaches, but they also grow red and green plums, blueberries, blackberries, nectarines, watermelons, and other crops. They also sell peach preserves, peach jelly, pickled peaches, peach salsa, peach bar-b-q sauce, peach syrup, peach vinaigrette, hot peach sauce, spiced peaches, peach butter, and peach ice cream. Who knew you could do so much with peaches?!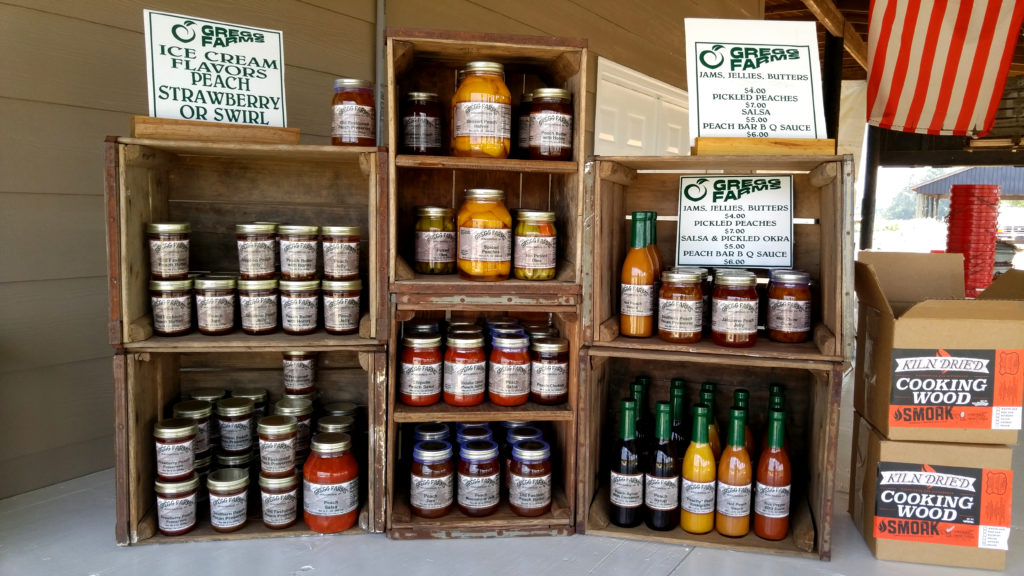 Gregg Farms' Jams, Jellies, Butters, Pickles, Condiments, and Sauces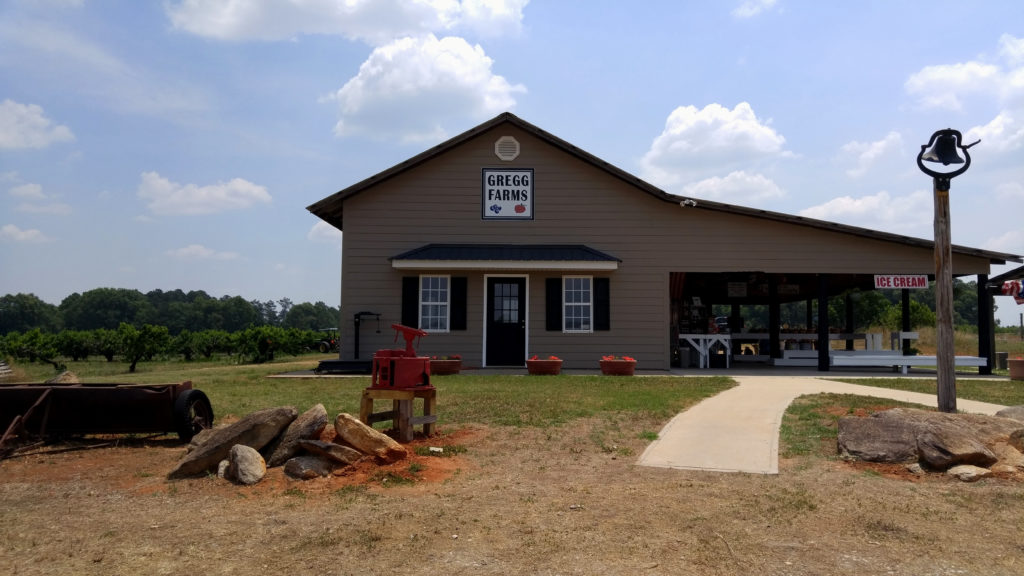 Visiting Gregg Farms:
Address:
5802 Concord Rd
Concord, GA 30206
Phone: 770-227-4661 or 770-228-9842
Website: http://www.greggfarms.com/
Hours:
Open seasonally,
Monday through Saturday: 8:30 AM – 6:00 PM
Sunday: 12:30 PM – 5 PM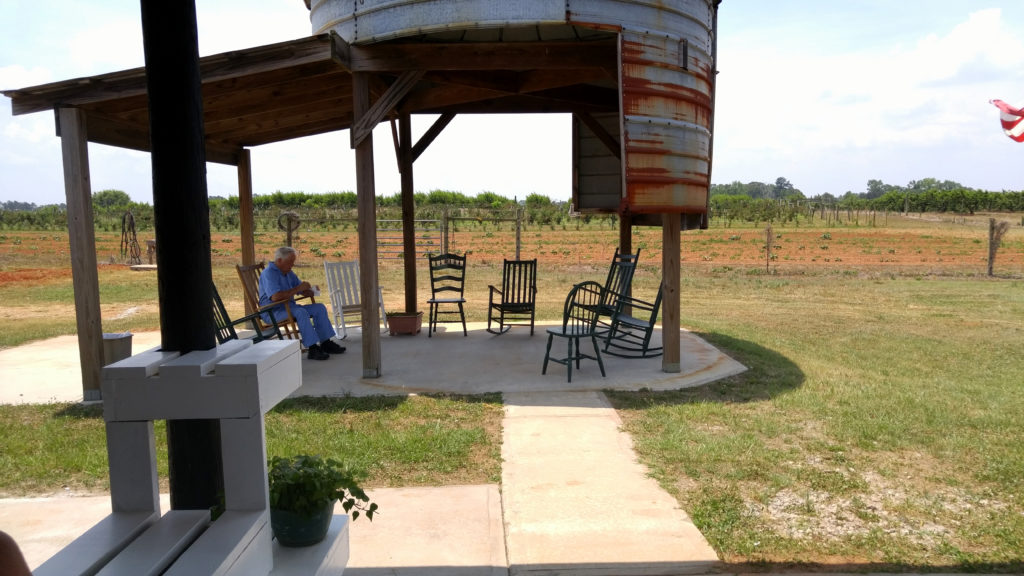 Gregg Farms' Gathering Place – Pick a Peach and Take a Seat!
Picking peaches is a fun family outing. Catch the tail end of peach season this August and stock up for the rest of the year! Visit Gregg Farms or any other peach orchard near you. You can't beat fresh peaches.
If you enjoyed reading this post, like my Facebook page and subscribe to my blog to follow my cooking adventures and flavorful journeys!