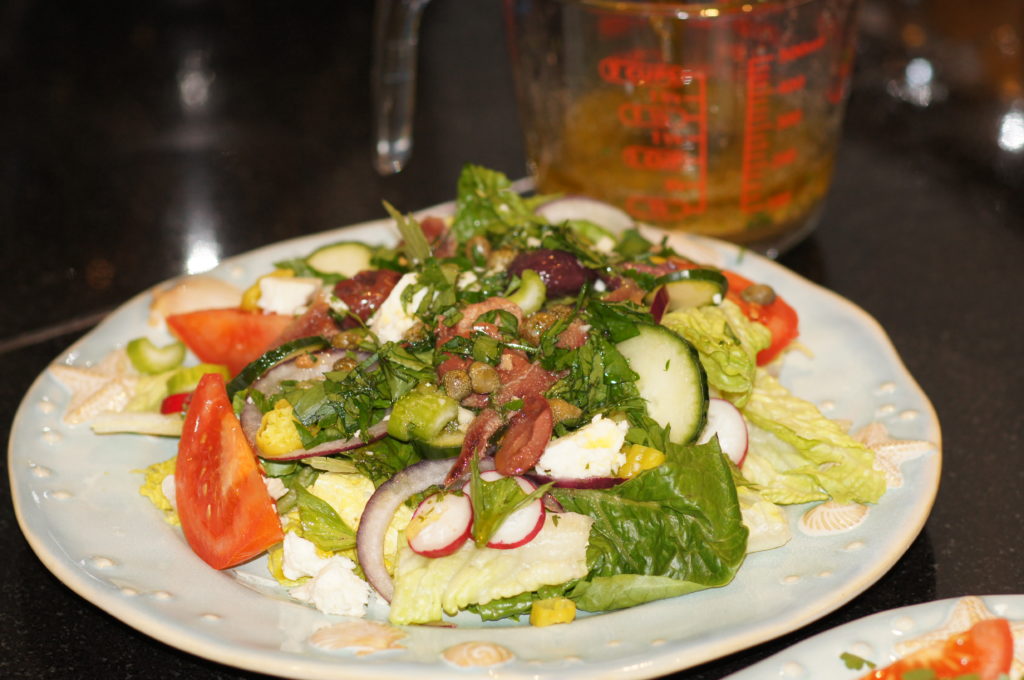 Greek Salad with Oil and Vinegar Dressing
Salad. Most people will want to stop reading there, but that would be a mistake. This Greek salad is anything but boring and insubstantial; rather, its many ingredients provide a full range of flavors and textures that will leave you satisfied.
Crisp romaine lettuce forms the base of the salad, but the magic of the salad comes from its many toppings: assertive red onions, peppery radishes, juicy tomatoes, cool and refreshing cucumbers, sweet-tangy peppers, crunchy celery, savory feta cheese, briny Greek black olives, meaty anchovy fillets, fresh parsley, and pickled capers. Basically, there's something to activate every taste receptor.