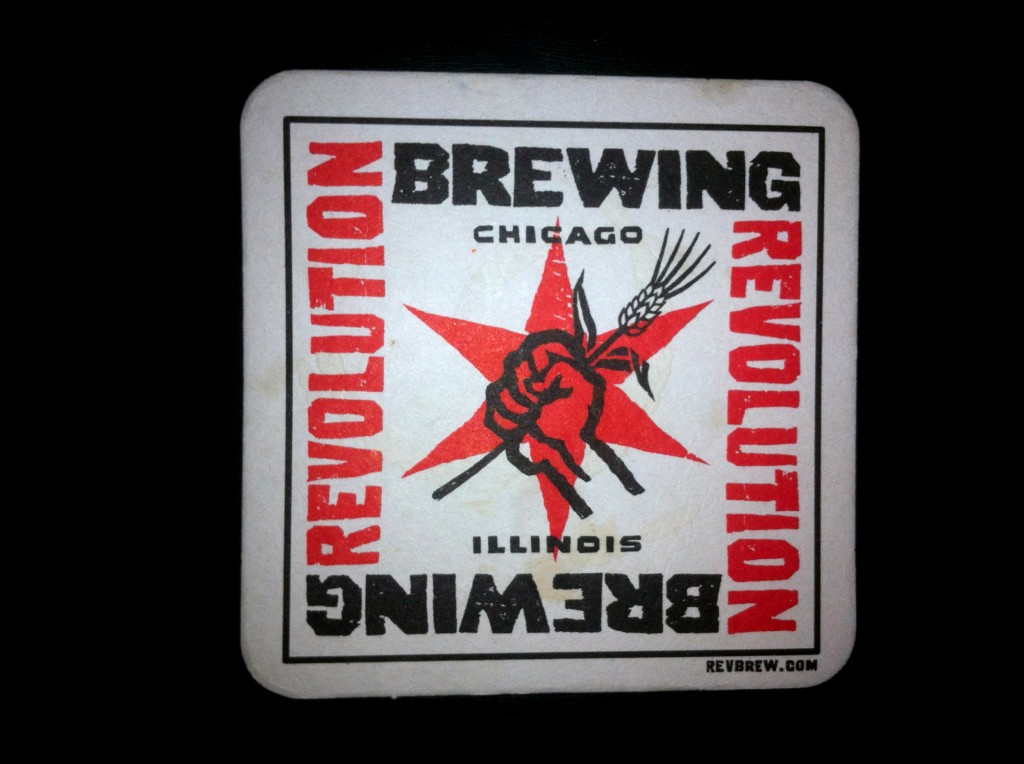 Meet Revolution Brewing—a gastropub with savory grub and a broad selection of craft beers brewed here in Chicago. Their slogan, "come for a beer and join the craft revolution," surfaces in the pub's design and iconography. Take, for instance, the creative titles of their excellent house brews: anti-hero IPA, coup d'etat, mother of exiles, and local hero, to name a few. Trust me, these beers deserve their powerful names. And after having a few at the pub, you can purchase growlers (large glass containers that contain about six beers) to take home with you!
But Revolution Brewing is much more than a bar! Its food is well-crafted, and shows the same attention to detail as their beer. Portions are large and richly satisfying. If you get nothing else, try their bacon fat popcorn; it's cooked in bacon fat and served with freshly grated Parmesan, crispy sage, and bacon pieces.
Appetizers: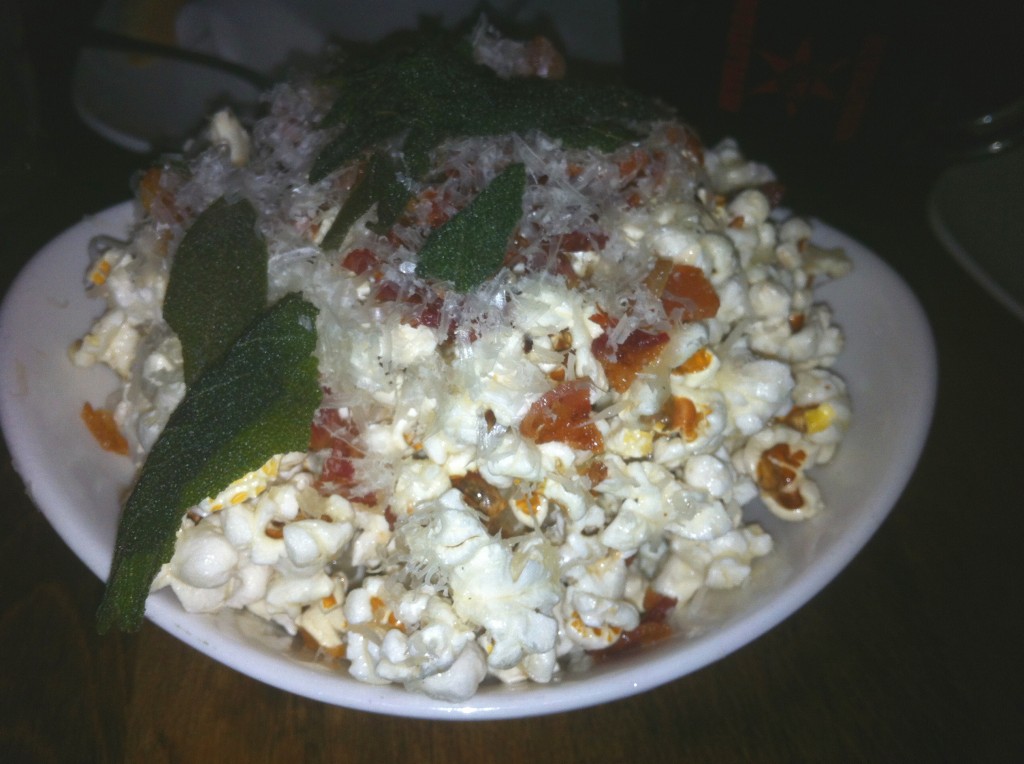 Bacon Fat Popcorn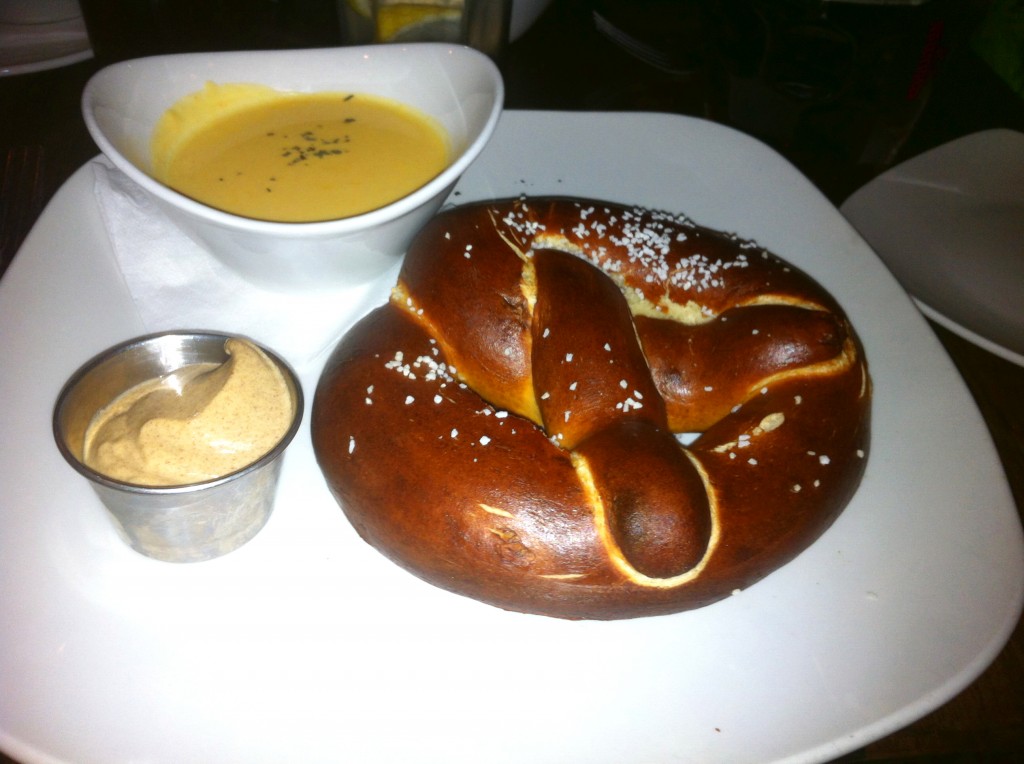 Soft Pretzel with Dusseldorf Mustard & Cheddar-Ale Dip
You can tell this pretzel was made in-house using food-grade lye by the deep brown of its crust. The texture was perfect: soft on the inside, with a crunchy exterior and the right amount of salt. And of course the cheese sauce was phenomenal; note how they incorporate beer into many of their dishes.
Sweet Potato Cakes with Red Pepper Cream
Not everything at Revolution Brewing is as indulgent as the bacon fat popcorn. These sweet potato cakes are subtly sweet, with hints of curry and spices. They're crispy on the outside and moist on the inside. A perfect vegetarian option.
Mains: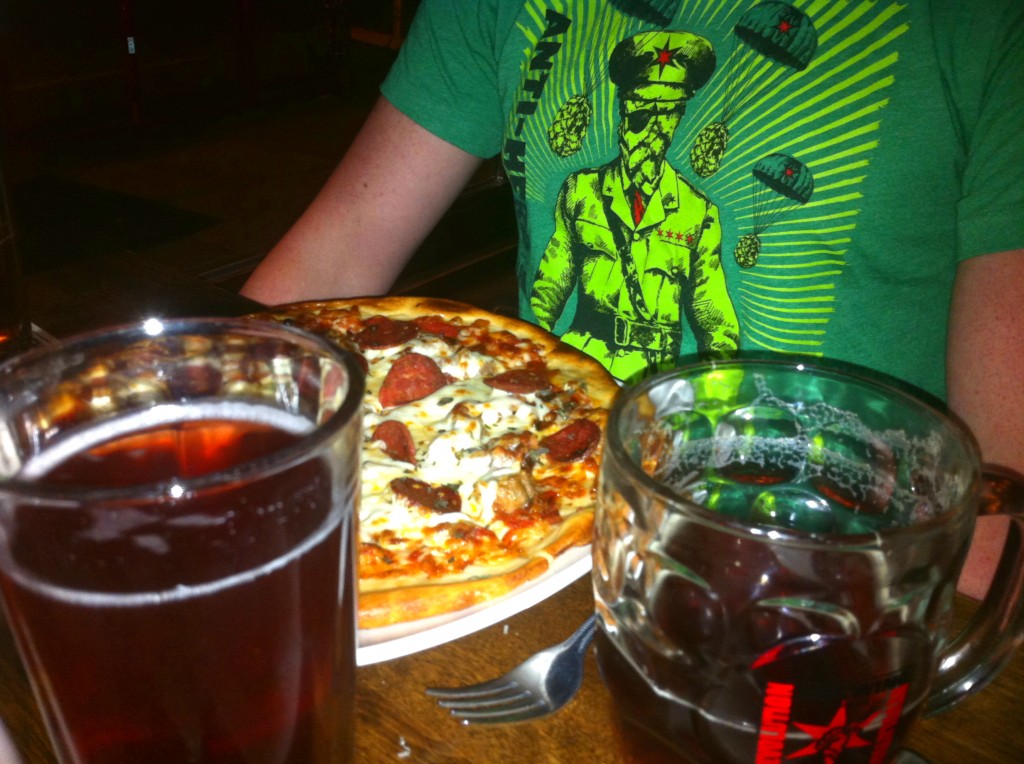 Smokestack Pizza with Anti-Hero T-Shirt in Background
I'm a Southern girl at heart, so it comes as no surprise that I love barbeque pork. And who wouldn't love a pizza with pulled pork, pepperoni, Italian sausage, and bacon? The pockets of sweet pulled pork complement smoky Italian sausage and salty bacon and pepperoni. You can see my husband wearing the Anti-Hero shirt; I love how the General—a barley hop with an eye patch—looks like he's about to eat the pizza!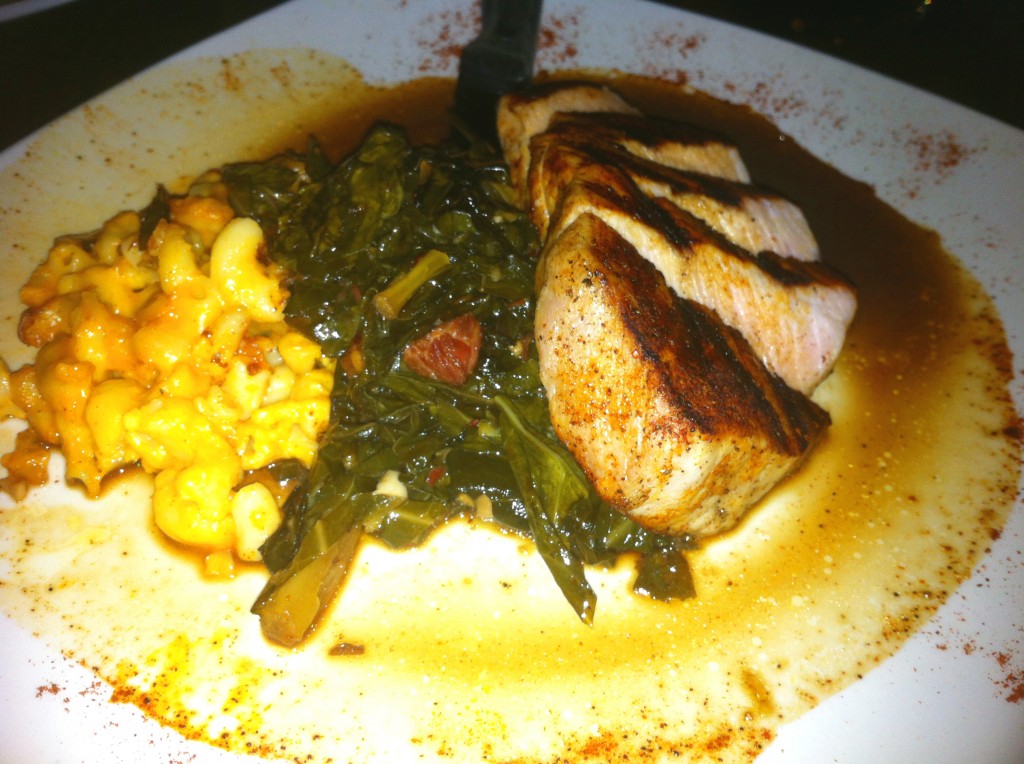 La Pryor Farms Confit Pork Chop  
This isn't your ordinary pork chop. Served with braised collard greens and macaroni and cheese, it's charred on the outside, juicy on the inside, and boasts the perfect amount of spice. This is one of my favorites.
Dessert: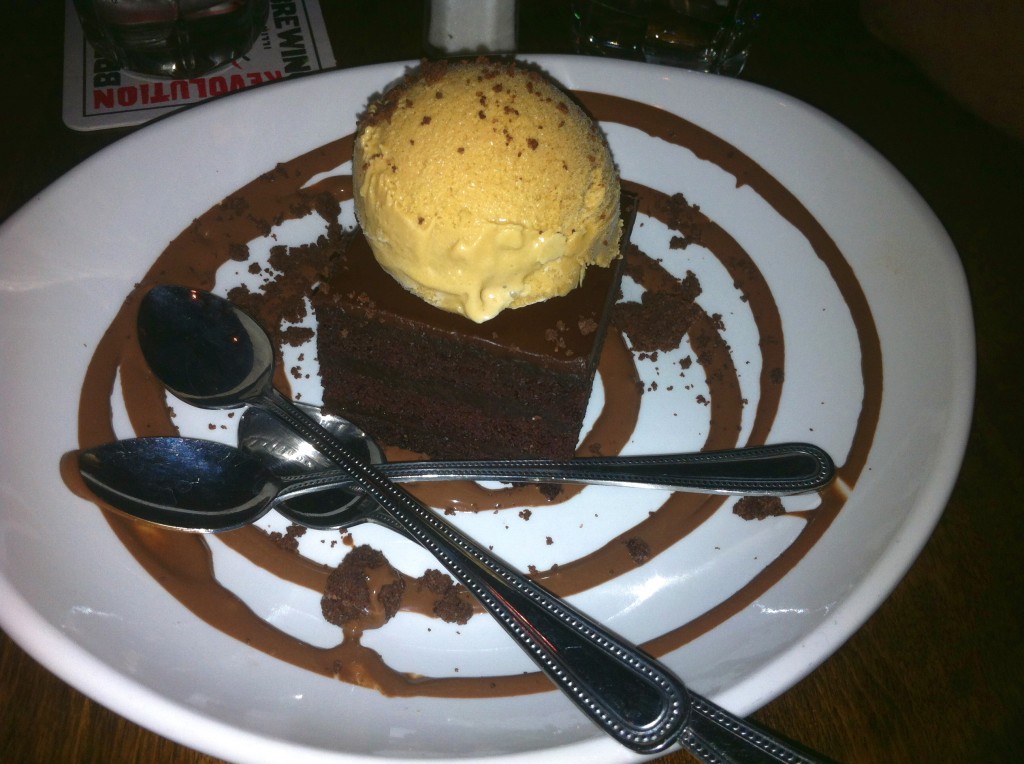 Eugene Chocolate Cake
This rich chocolate cake is made with Revolution Brewing's Eugene Porter, whose chocolate malt integrates nicely. Eugene ice cream and chocolate sauce finish the dessert. A nice way to end a wonderful meal.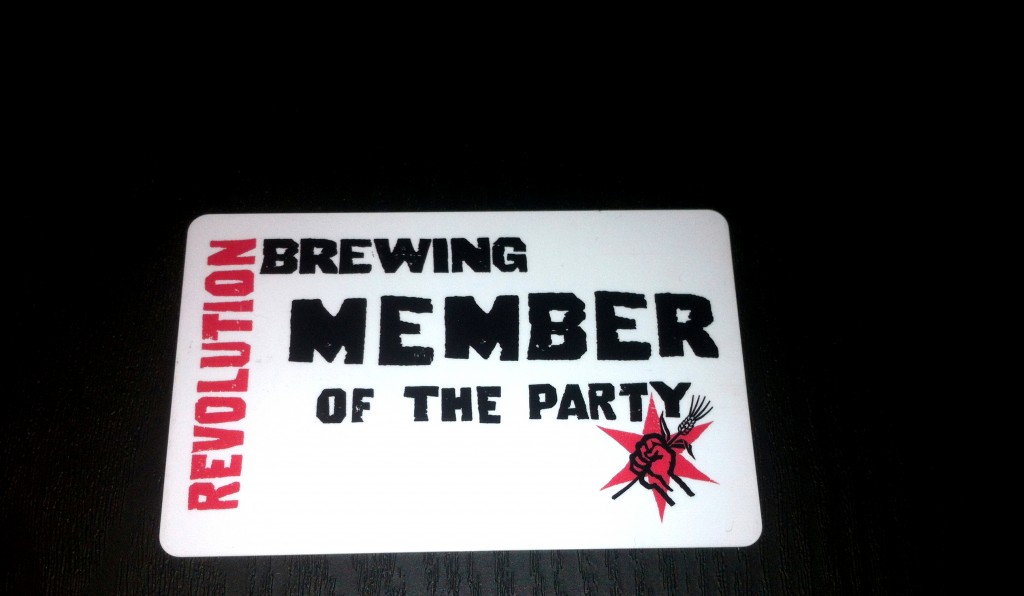 Revolution Brewing also offers a loyalty program. For $25, you get a free beer on your birthday, a free growler up front, and every tenth growler free. Who can say no to free beer?! Plus, you can drink out of an exclusive party mug and automatically receive a 20% discount on merchandise.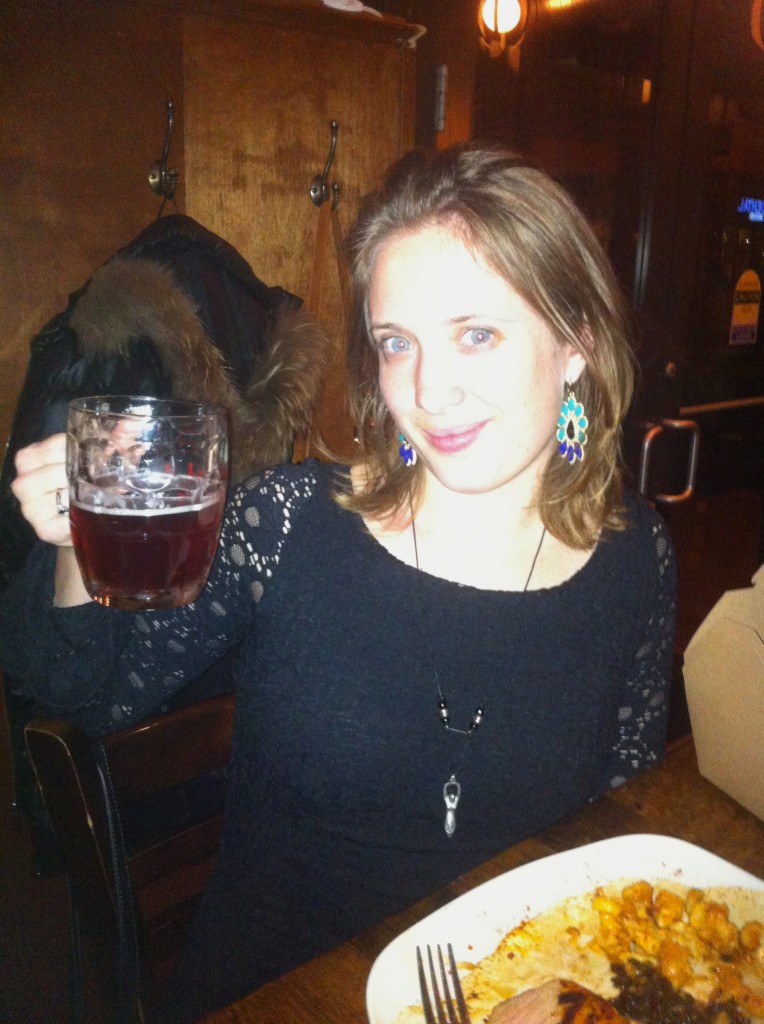 Drinking in Style with my Party Mug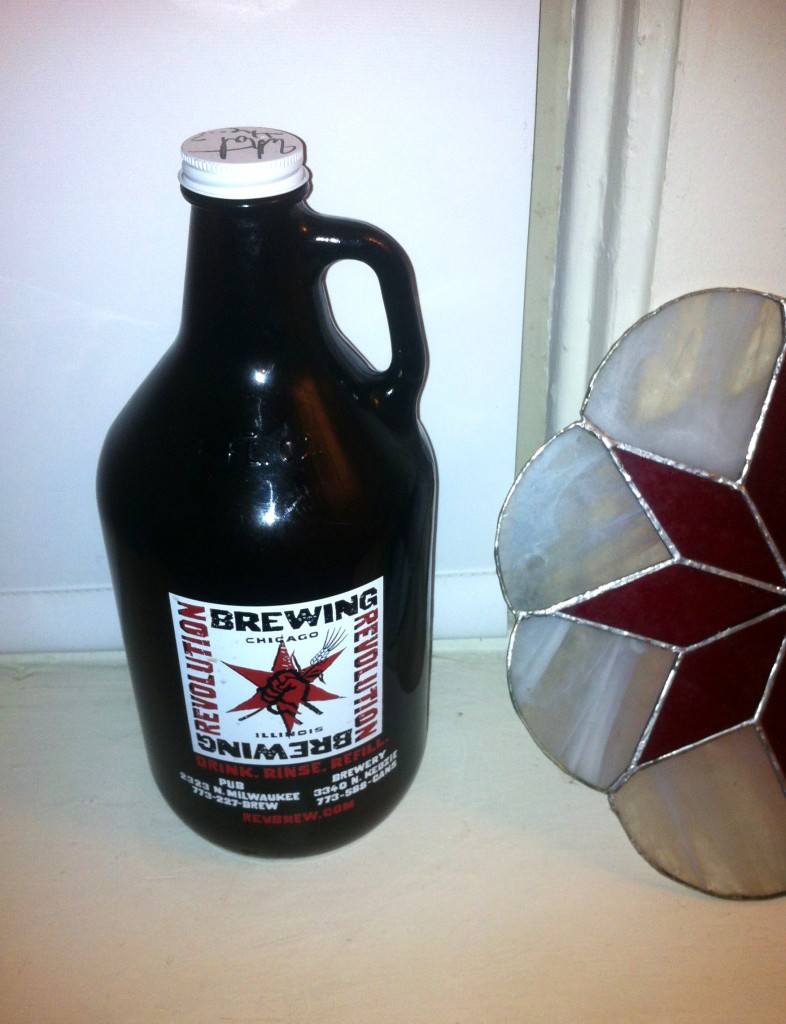 A Growler
If you have a chance, try out Revolution Brewing and raise a glass for me!
If you enjoyed reading this post, like my Facebook page and subscribe to my blog to follow my cooking adventures and flavorful journeys!