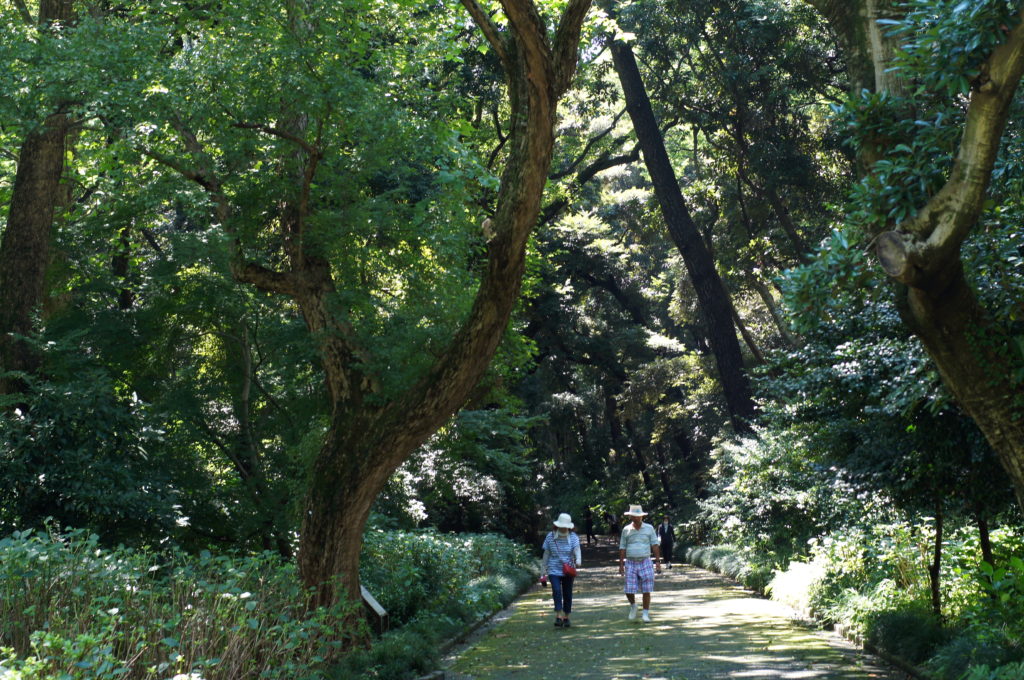 Shinjuku Gyoen National Garden Walking Trail
When people hear Tokyo, they often imagine a vast, Blade Runner-like metropolis of skyscrapers and neon lights—which for parts of Tokyo is accurate. But Tokyo is huge and heterogeneous, with many oases where you can relax and appreciate the serenity of nature. Shinjuku Gyoen National Garden is one of those.
We went to Shinjuku Gyoen National Garden the day after a typhoon (one of the six during our trip). With hurricanes in Florida, you usually get clear, cool weather afterwards; in Japan, you get clear weather, but it's unusually hot. We found this out the hard way! Luckily this garden is full of shade.
Shinjuku Gyoen National Garden is a sprawling park located in the heart of Tokyo and comprised of three main sections: a traditional Japanese garden, a French rose garden, and an English garden. Trails along the perimeter present the more wild side of nature, with dense trees and lush underbrush.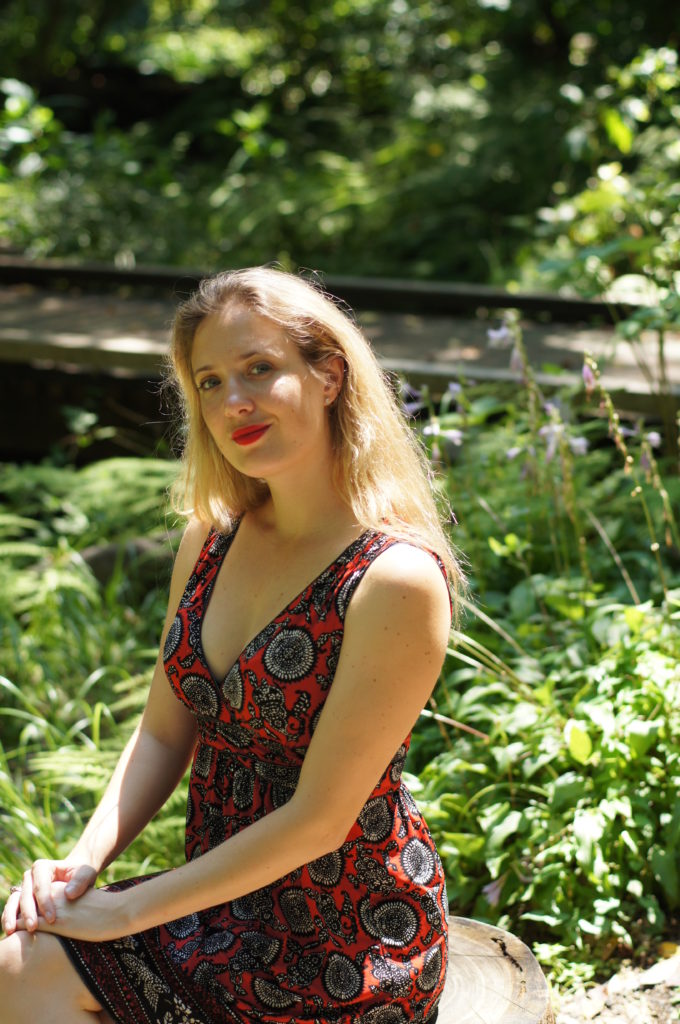 Me sitting along the Mother and Child Forest Trail
Corey and I first walked along the Mother and Child Forest trail, which meanders around creeks and small ponds toward an impressive cypress stand, where tall cypresses loom overhead and knobby cypress knees push up between ferns.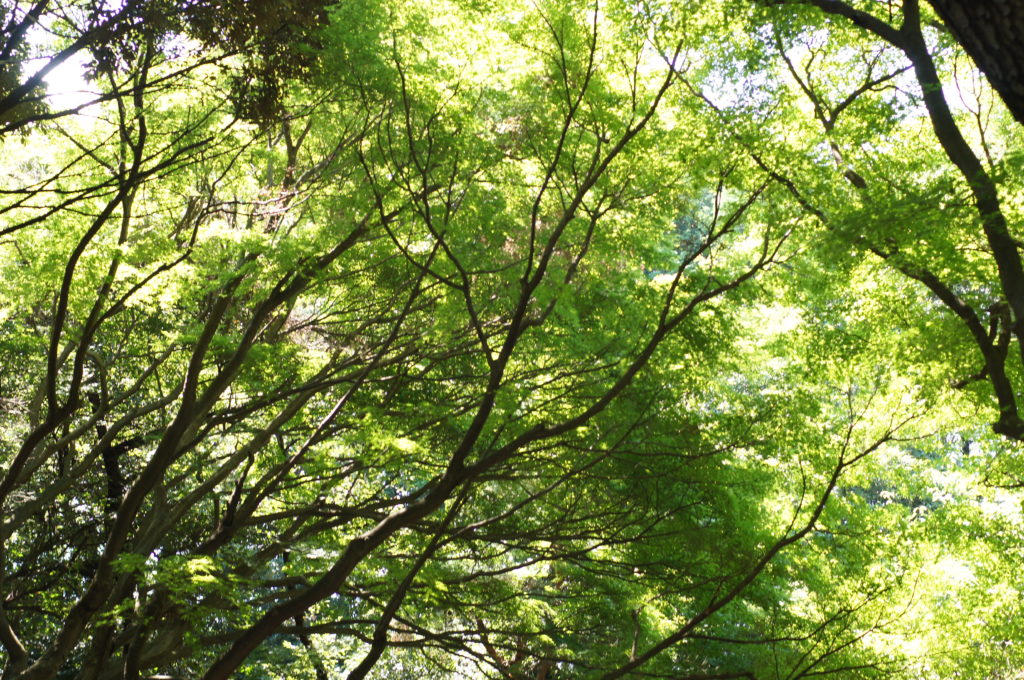 Beautiful Canopy of Trees in Shinjuku Gyoen National Garden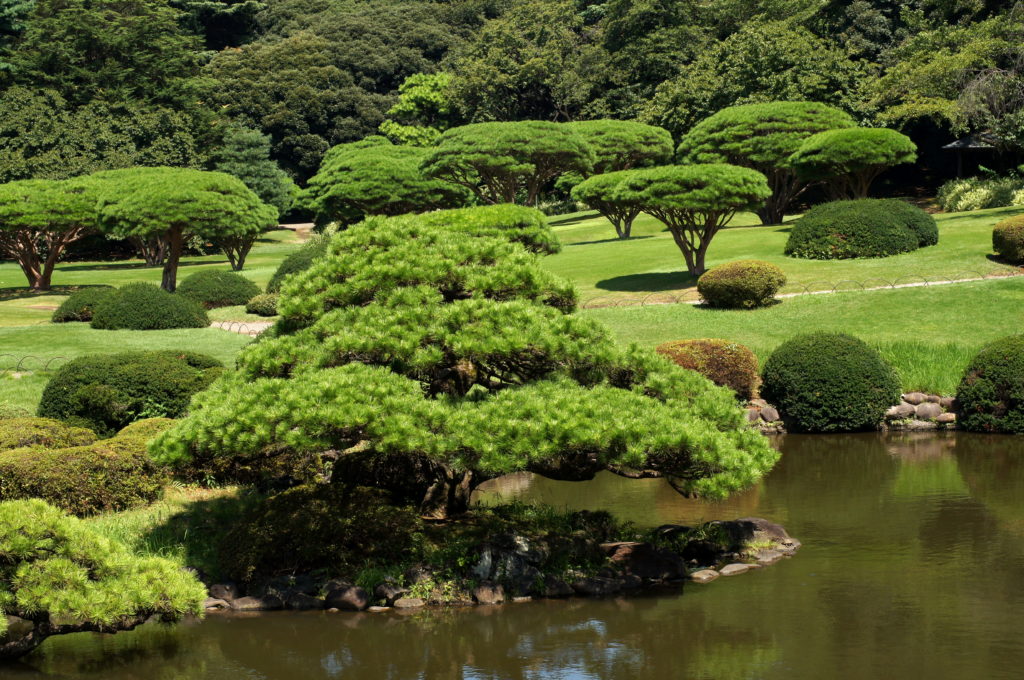 Shinjuku Gyoen Japanese Garden
The traditional Japanese garden in Shinjuku Gyoen reminded us of hama-rikyu gardens with its meticulously sculpted trees and manicured lawns. The Japanese garden boasts two tea houses and an impressive Chinese-style building overlooking a lake—it was purpose-built for an Imperial wedding, and the ornate architecture speaks to that excess.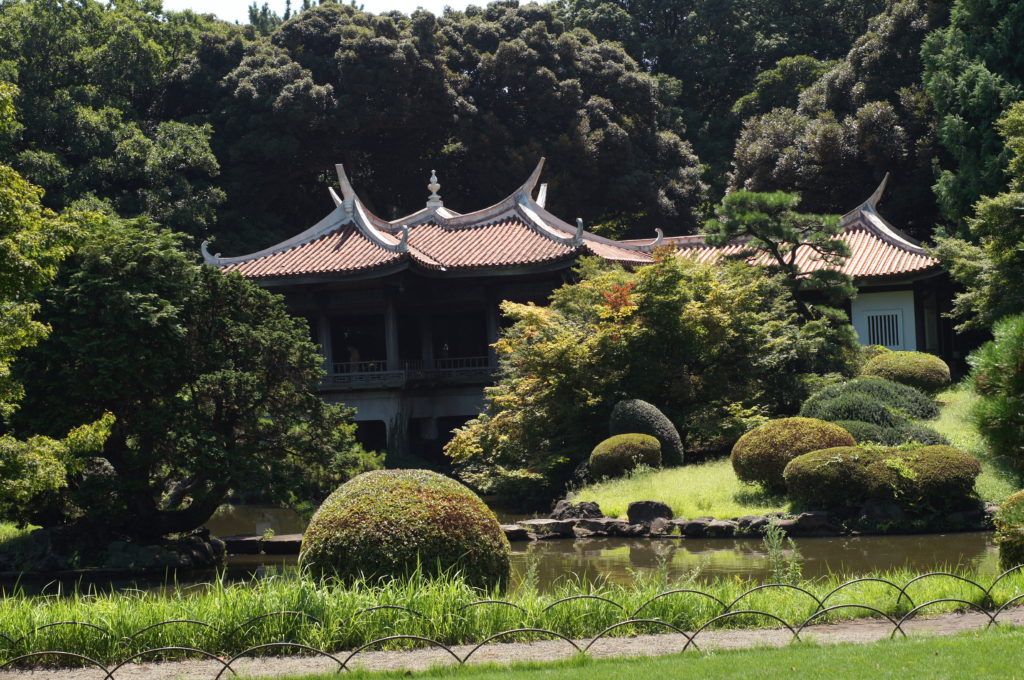 Kyu Goryotei (Taiwan Pavilion) Shinjuku Gyoen National Garden
Willow Tree and Arch Bridge in Shinjuku Gyoen National Garden
The Japanese garden has another picturesque lake that is teeming with carp and turtles. Corey and I sat under the willow, out of the hot sun, and watched the fish swim.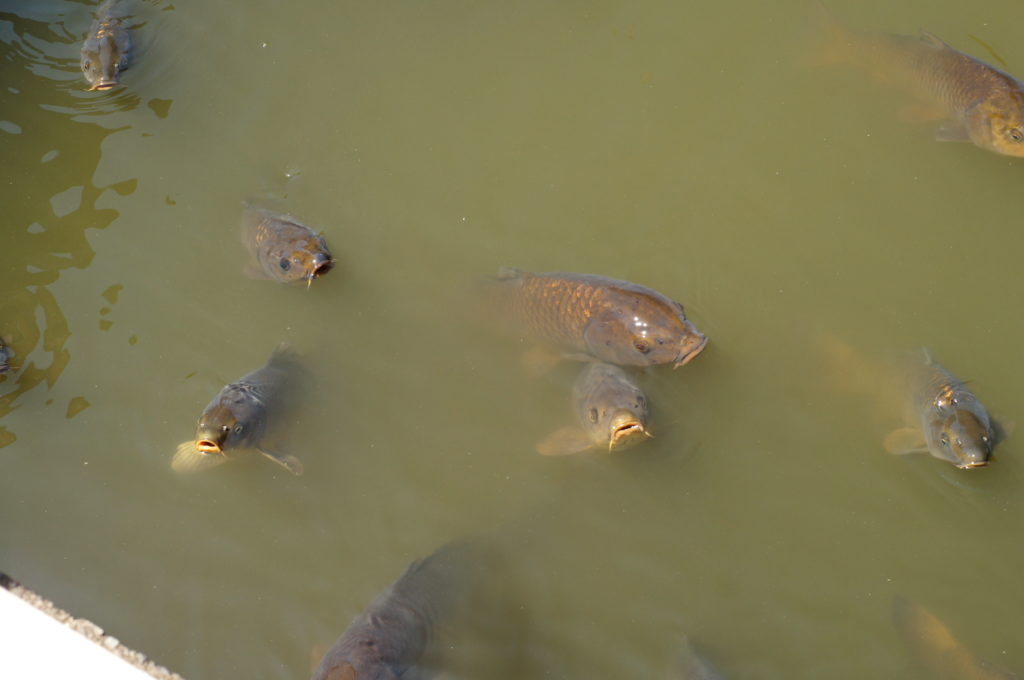 Carp Swimming in the Shinjuku Gyoen Lake
The French rose garden is spectacular with an seemingly endless variety of roses. But it was out in the open with no shade, so we didn't linger too long. Still beautiful!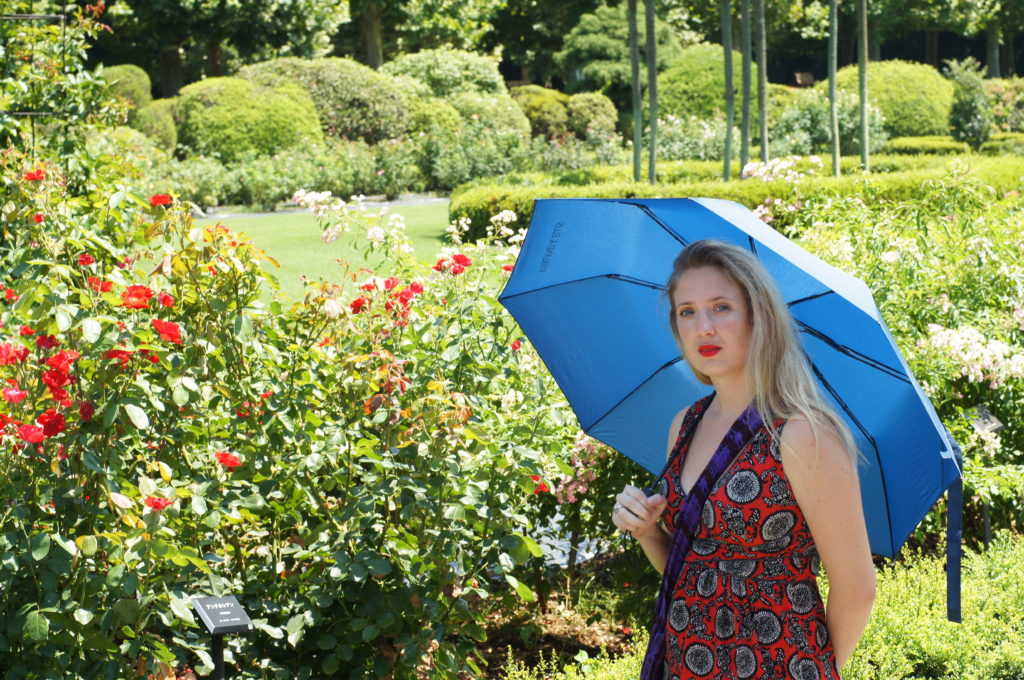 Me Standing in the French Rose Garden in Shinjuku Gyoen
Luckily, I had my umbrella and used it as a parasol, because I did insist on stopping and admiring the roses. I have a special affinity for roses, as my name means "graceful rose".
Roses in Shinjuku Gyoen National Garden
I've never seen so many different kinds of roses in one place. The garden has a very formal and regal atmosphere. Two rows of trees flank the garden, and Corey and I were able to escape the heat by sitting on a bench under some of those trees. We listened to the cicadas buzz and watched little sparrows hop around.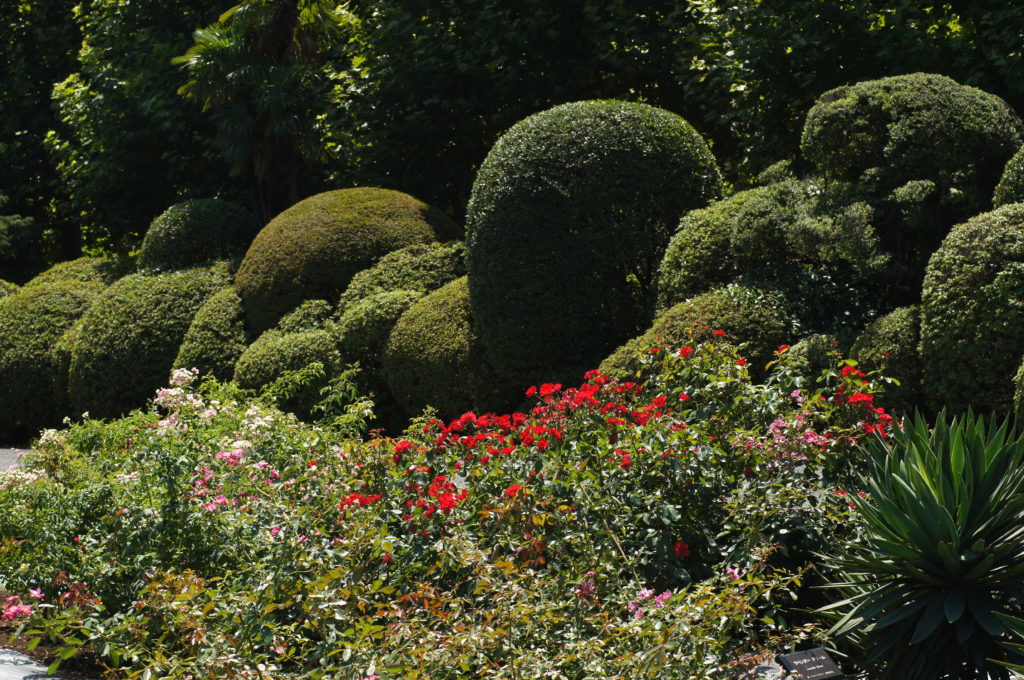 The French Rose Garden in Shinjuku Gyoen National Garden
Once we cooled off some, we stopped at the greenhouse on the way out. It was filled with plants both exotic and familiar to us. Spanish moss—a common Florida sight—hung from a tree in a special display with a placard, which we found funny. There were also many succulents and cacti in the greenhouse.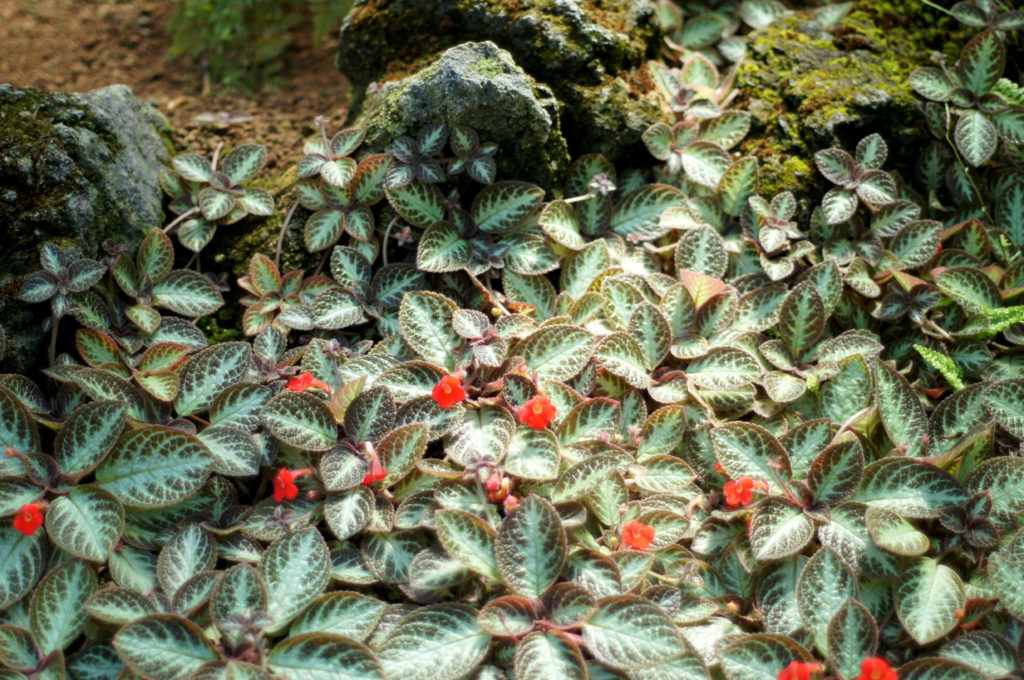 Interesting Plant in Shinjuku Gyoen Greenhouse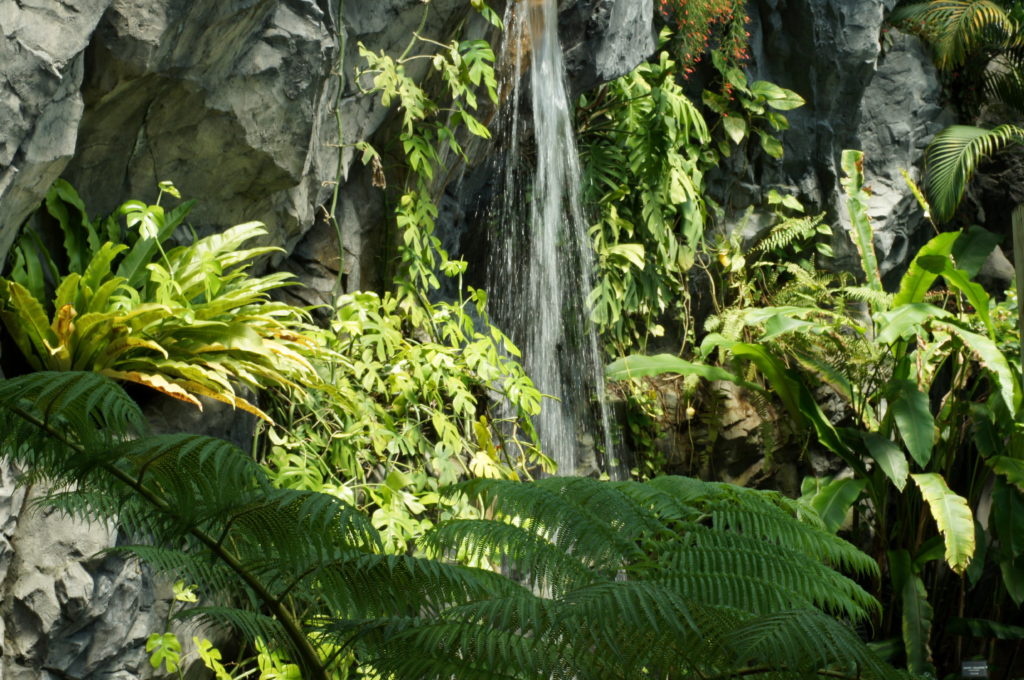 Rock waterfall with Ferns in Shinjuku Gyoen Greenhouse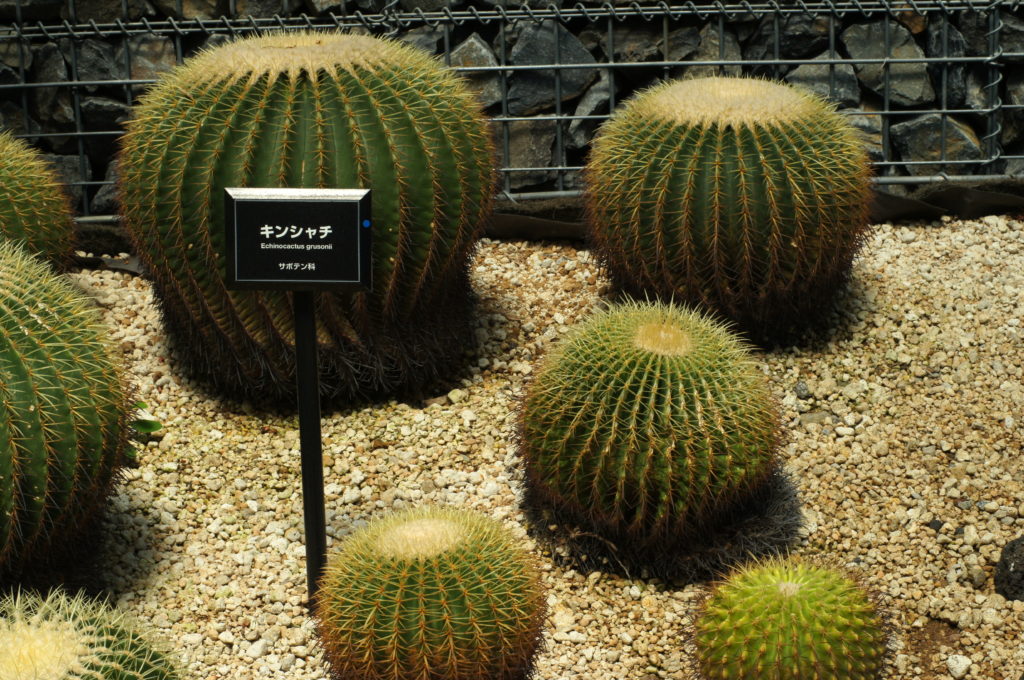 Golden Barrel Cactus (Echinocactus grusonii) in Shinjuku Gyoen Greenhouse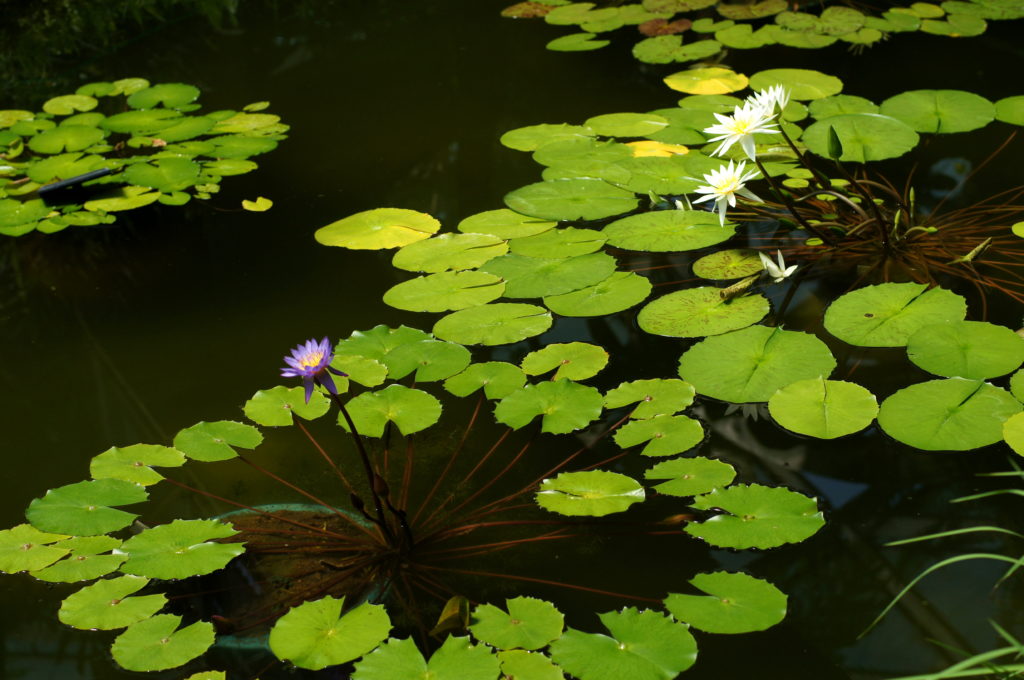 Blossoming Lily Pads in Shinjuku Gyoen Greenhouse
My favorite section of the greenhouse was the lower level, which contained a pool of blossoming lily pads.
Circle of Flowers outside the Greenhouse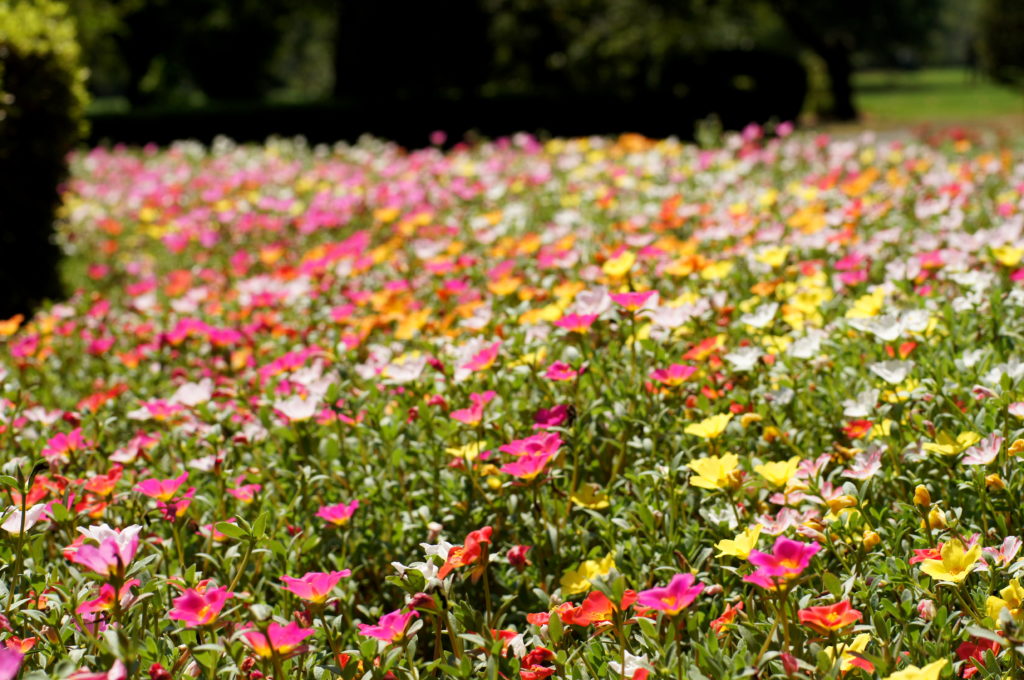 A Close-Up of the Multi-Colored Flowers
Tips for Visiting Gardens in Japan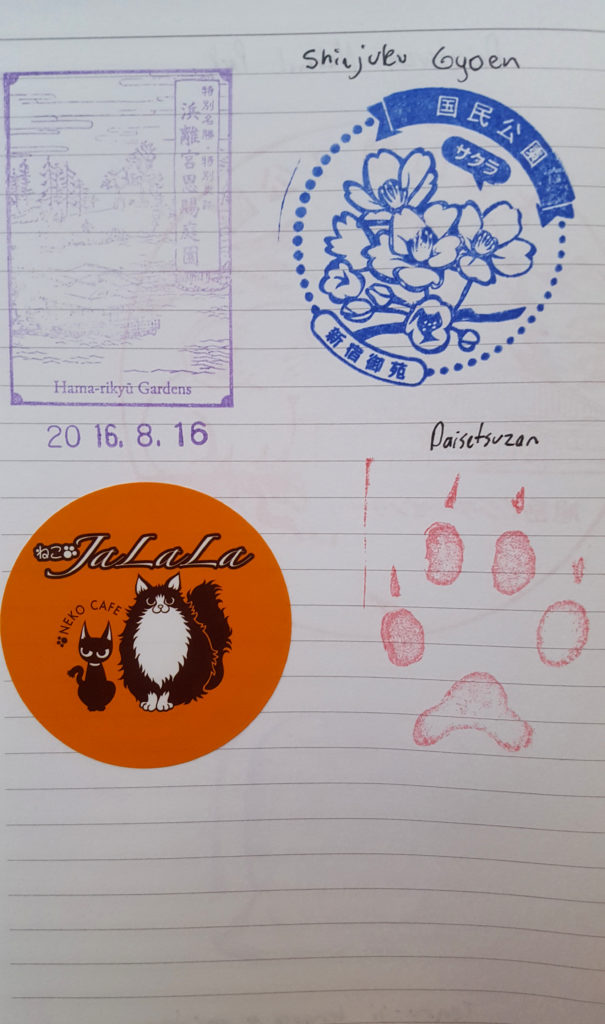 Stamps from Visiting Japanese Gardens and Parks
Bring a journal. Almost every garden, park, temple, and many other attractions in Japan have a unique rubber stamp that you can use on your journal. It's a great way to capture the places that you visited! Plus, keeping a journal during the trip preserves your memories and experiences while they're still vivid.
Bring an umbrella. Wherever you go in Japan—especially during summer—always bring an umbrella. Even if it's not raining, you can use your umbrella as a parasol to block the intense sun.
Wear breathable, comfortable clothing, especially if the weather is hot and you're going to be outdoors most of the day (also remember that many indoor spaces are not air conditioned, or are only minimally so). The Japanese tend to dress very formally, so even on the hottest of days you rarely see anyone in shorts. However, walking around in 92°F weather with high humidity in jeans or long pants doesn't make for a fun experience. I suggest wearing loose, breathable clothing, capris, or even shorts for your outings. You may not blend in but at least you'll be comfortable.
Information for Visiting Shinjuku Gyoen National Garden
Hours: Open Tuesday-Sunday, 9 AM to 4 PM (Gates close at 4:30 PM)
Admission Fee: ¥200 (~$2) for general admission, ¥50 (~$0.50) for elementary school children and junior high school students, free for the disabled and their caregivers
Address: 11 Naitomachi, Shinjuku, Tokyo 160-0014, Japan
Website: https://www.env.go.jp/garden/shinjukugyoen/english/
Phone: +81-3-3350-0151
If you enjoyed reading this post, like my Facebook page and subscribe to my blog to follow my cooking adventures and flavorful journeys!